Deviled Egg Macaroni Salad – creamy pasta salad with macaroni, eggs, celery, pickles, red onion and delicious mustard paprika dressing! Easy side dish for potlucks and parties!
I use my How to Boil Eggs recipe to make perfect hard-boiled eggs for this salad.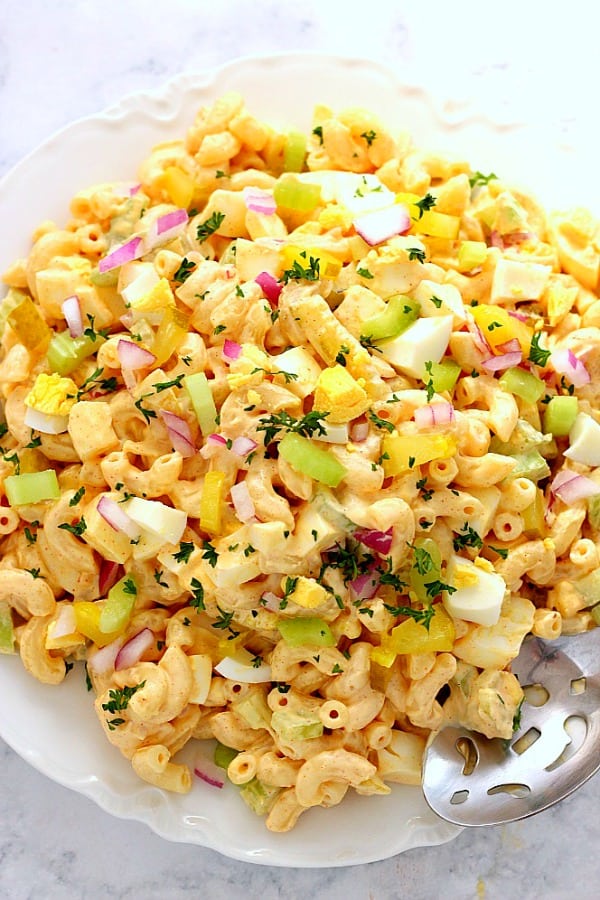 DEVILED EGG MACARONI SALAD
Deviled egg fans, this one is for you! A pasta salad that has all of the flavors of deviled eggs, the popular and a staple appetizer of any party and get-together. It's creamy, full of flavor and textures.
I combined my love for pasta salads with the obsession for easy appetizers to enjoy in this macaroni salad. It's a combination of macaroni, hard boiled eggs, celery and pickles for crunch, red onion for zing and a creamy mustard dressing that brings it all together. This Deviled Egg Macaroni Salad needs to be at your next party table!