Baked Eggplant Parmesan Recipe – no mess, no fuss eggplant Parmesan with crispy breaded eggplant baked in the oven, not fried.
If you love eggplant, you will really enjoy this dish. You may also like my One-Pot Chicken Ratatouille! It's packed with flavor and vegetables.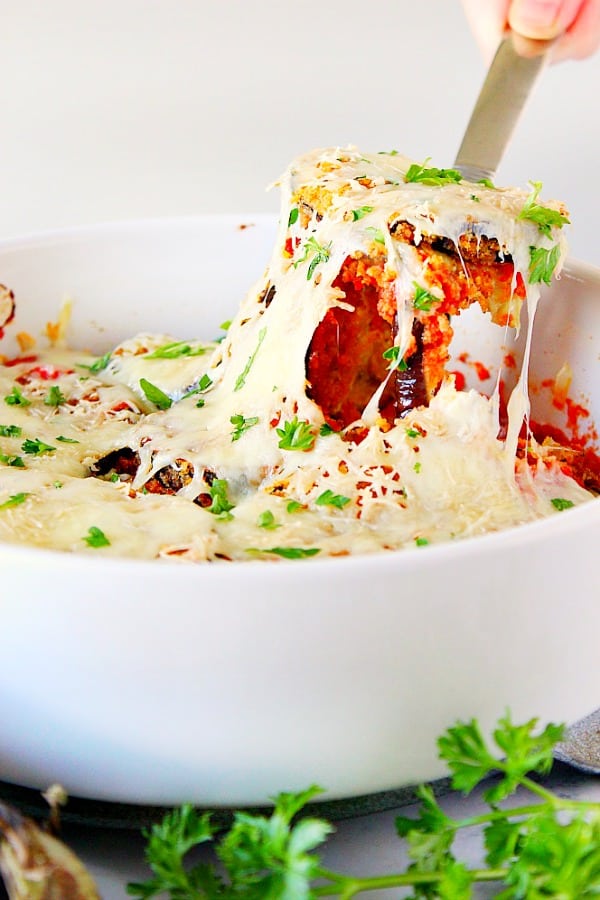 EGGPLANT PARMESAN
This Baked Eggplant Parmesan is an easy vegetarian dish for meatless Monday or when you want something meat-free, yet delicious and easy to make. Baking the breaded eggplant in the oven makes this version a no-mess and no-fuss dish. It's super tasty too! You are also reducing calories by half since on average fried eggplant Parmesan is around 850 calories and this baked version has about 480 calories per serving.