Baked Teriyaki Salmon Recipe – quick and easy dinner idea with lots of flavor! Delicious salmon baked with homemade teriyaki sauce, roasted broccoli and jasmine rice.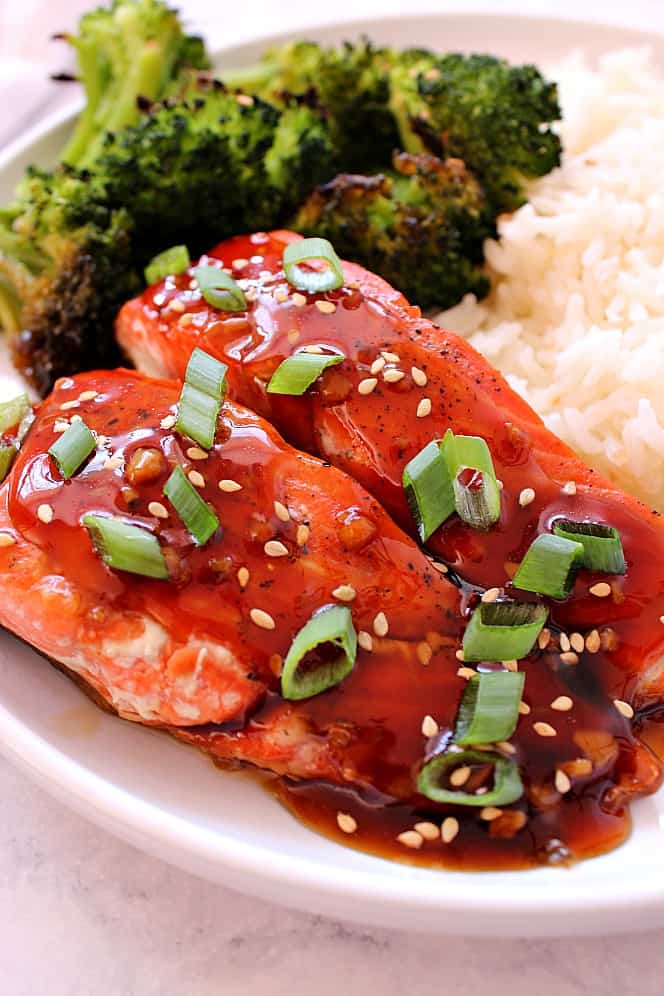 Baked salmon with rice and steamed vegetable is one of the easiest dinners you can make on a busy weeknight. It only requires one sheet pan and if you make the rice ahead, you can save even more time. Use my homemade teriyaki sauce that you can make and keep in fridge until ready to use.
BAKED TERIYAKI SALMON
This Baked Teriyaki Salmon is flaky, delicious and perfect for busy weeknights or a special occasion! It is based on my most popular and a family favorite: Quick and Easy Teriyaki Chicken. Both are a hit every single time!