Creamy Cucumber Salad – creamy and refreshing salad with English cucumbers, red onion, garlic, sour cream and parsley or dill. A perfect side dish to grilled meat or as a sandwich topper.
This salad goes perfectly with my Garlic Parmesan Crusted Salmon (cooked in the air fryer) or Easy Grilled Chicken.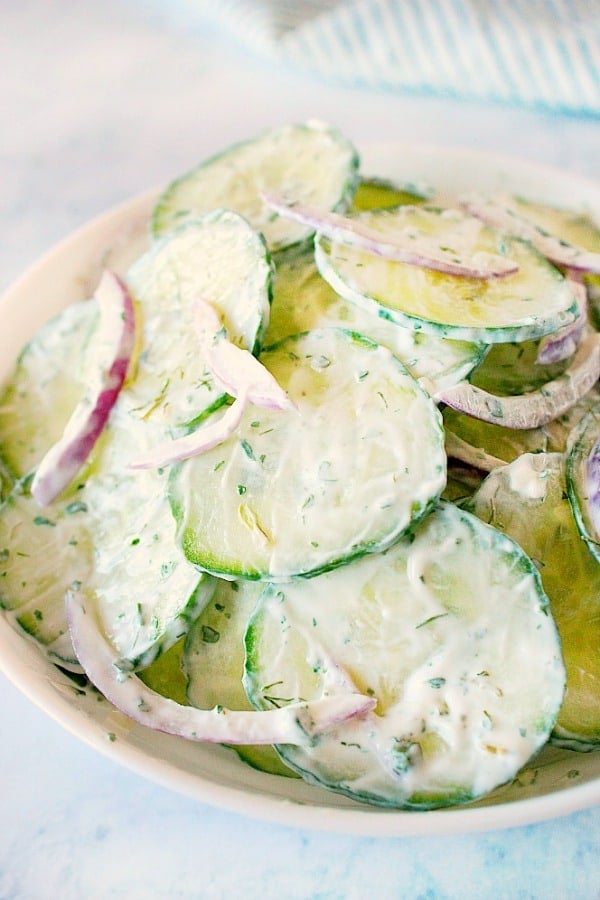 Quick and easy salads with fresh vegetables and herbs are my favorite to make. Especially during summer, when produce is the best. Bonus points, if you are growing cucumbers in your garden. This salad is the perfect way to use them! Light, creamy and refreshing, this Creamy Cucumber Salad is perfect served with grilled or BBQ meat or as a topped in salads and wraps.