One Pot Pasta with Sausage and Beet Greens – quick and easy pasta for busy weeknights!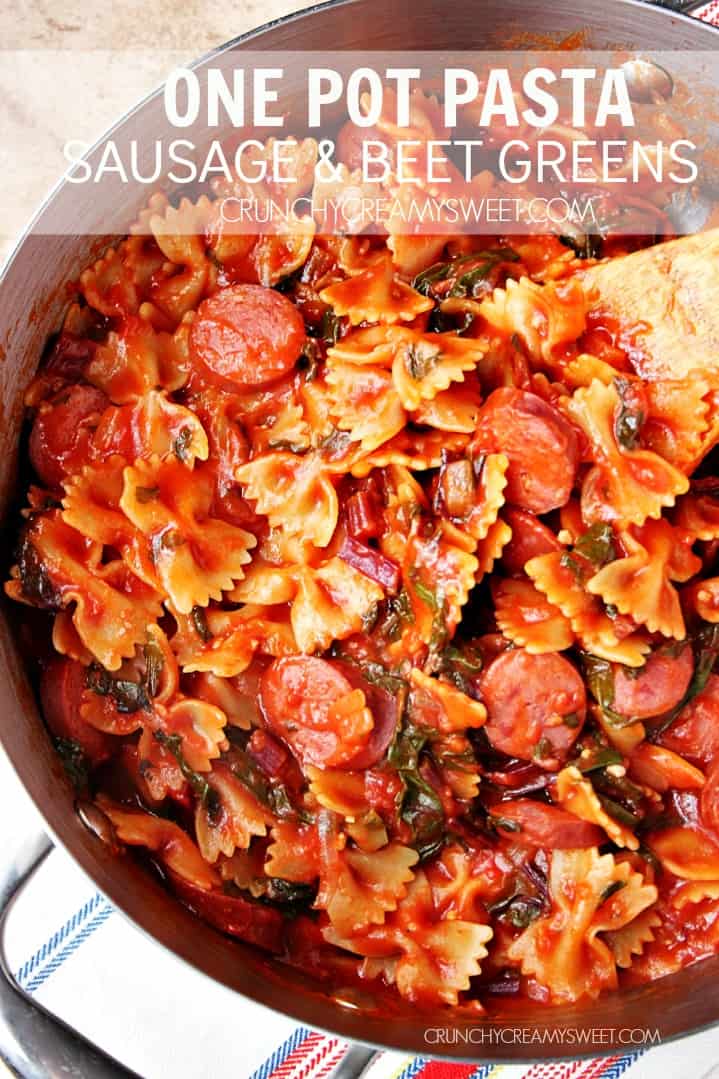 This recipe is reason 4657838 why I have the best readers ever. Not only I had and amazing response to my recent personal story blog post, not only I shared this crazy idea of adding raw beets to your smoothie BUT! You guys read it, you left comments and you tried the smoothie! And when I asked what should I do with the greens – so many of you responded on the post and on my social media with your suggestions. THANK YOU!
I read all of them and as soon as I got a new batch of beets for our daily smoothies – I set out to experiment with the greens. I buy organic beets and they are so big and the greens are so full and long! It seems like such a waste to throw them away. I needed ideas and you guys shared yours with me. So many of you use them just like spinach and that was a light-bulb moment for me.
So today's recipe is the result.
[Read more…] about One Pot Pasta with Sausage and Beet Greens