10-Minute Garlic Noodles – a flavorful takeout dish made with just 7 ingredients and 10 minutes! You will love it on its own or served with chicken, shrimp or pork.
Asian noodle dishes are a favorite around here, just like my Easy Chicken Yakisoba and Easy Chicken Lo Mein.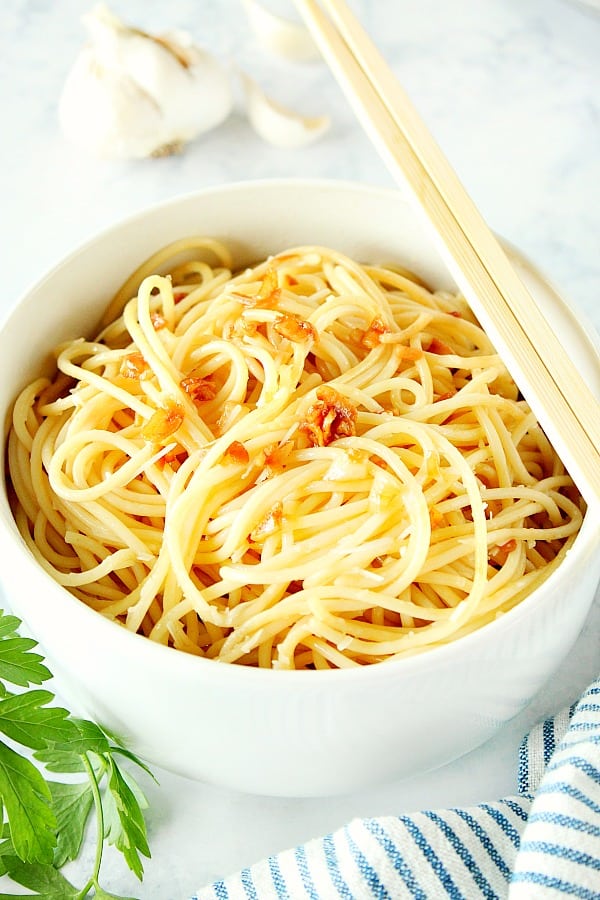 GARLIC NOODLES
One of the easiest Asian dishes to make is hands down this one: Garlic Noodles. If you are tired of rice, or just want something new, this flavorful stir-fried noodle dish is just what you need! We love to serve it as is or alongside baked salmon, teriyaki chicken or pork. It's flavorful and rich thanks to the fresh garlic sauteed in oil and butter until it's crispy and sweet. Addition of soy sauce and sesame oil adds depth and richness and true Asian flavors. The dish takes as long to make as the noodles cook!