You won't believe how easy and rich these Eggless Chocolate Mini Cupcakes are! Perfect for those days when you are out of eggs.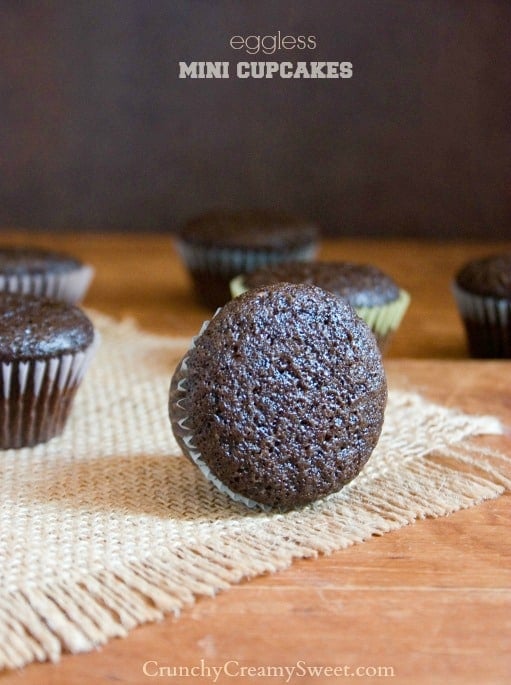 EGGLESS CHOCOLATE MINI CUPCAKES
First of all, they are made without eggs. Absolutely perfect for days when you just need to have a chocolate cupcake but you used all the eggs on your breakfast frittata. Yeah, I think we all have been there. These cupcakes are still rich in flavor, perfectly moist inside and have no crack on top. They have perfect little domes ready for frosting!
And just when you think they can't get any better, look inside! Just look at the color! Can you see how rich and chocolatey it looks? It has almost a reddish hue to it. That's all thanks to vinegar and it's reaction with cocoa powder. Remember the Chocolate Cupcakes for Two? I used the same technique to achieve a gorgeous color.