New York Style Pizza Tutorial – learn the tricks and tips to make the best New York style pizza at home! It's so easy!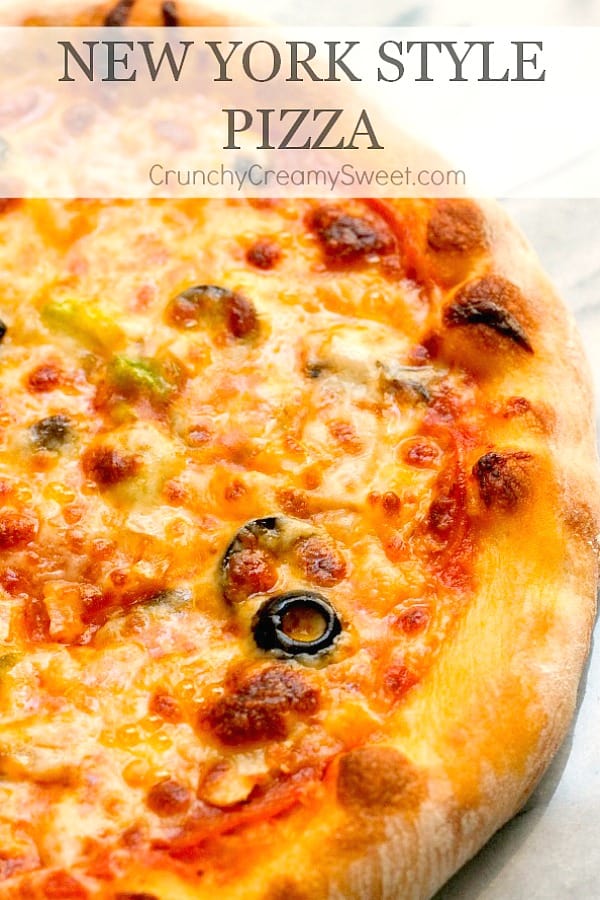 Hi guys! I am super excited about today's post because my Hubby is here to share a tutorial on making the best homemade New York Style pizza! He has been working on this style pizza for a few weeks and I can tell you that it is amazing! You may know that he already shared a photo-loaded tutorial on making the best homemade pizza at home and so many of you made and it and say it really is the best and you love it and make it often! We love the comments and messages! Thank you so much for sending them our way!
So let's talk New York style pizza, folks!