M&M Chocolate Chip Cookie Bars Recipe – soft and chewy cookie bars packed with gooey chocolate and bright and colorful M&Ms! All done in under 30 minutes!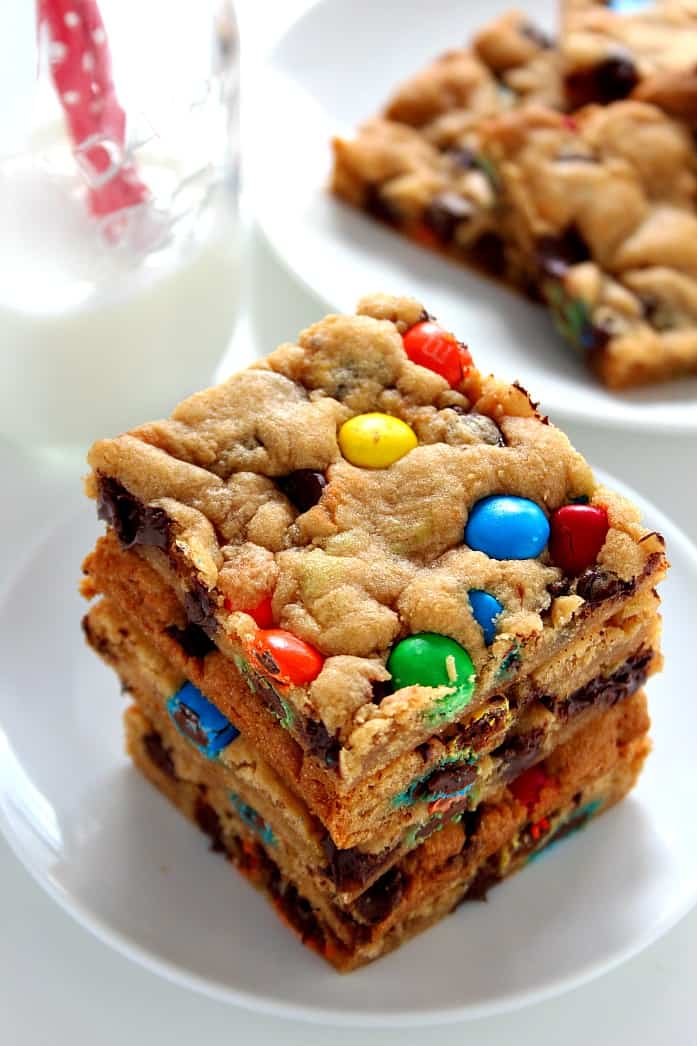 We are smack down in the middle of winter and the winter blues are starting to get us big time. We finally got some serious snow fall the other day. The kids can make snowmen and have snowball fights. But this cloudy, cold weather makes me crave color! Yes, color! I find that color is a great therapy for the seasonal blues. I just ordered a very bright throw pillow for our bedroom to add a pop of color, I bought a bright red lipstick and nail polish and made cookie bars with bright M&M's!
A plateful of these soft and chewy bars is sure to make you smile!