Soft and Chewy M&M Chocolate Chip Cookies – my favorite chocolate chip cookie gets all dressed up for the holidays! The addition of bright red and green M&M's makes them perfect for Santa! No chilling required, which is a bonus if you make them with kids!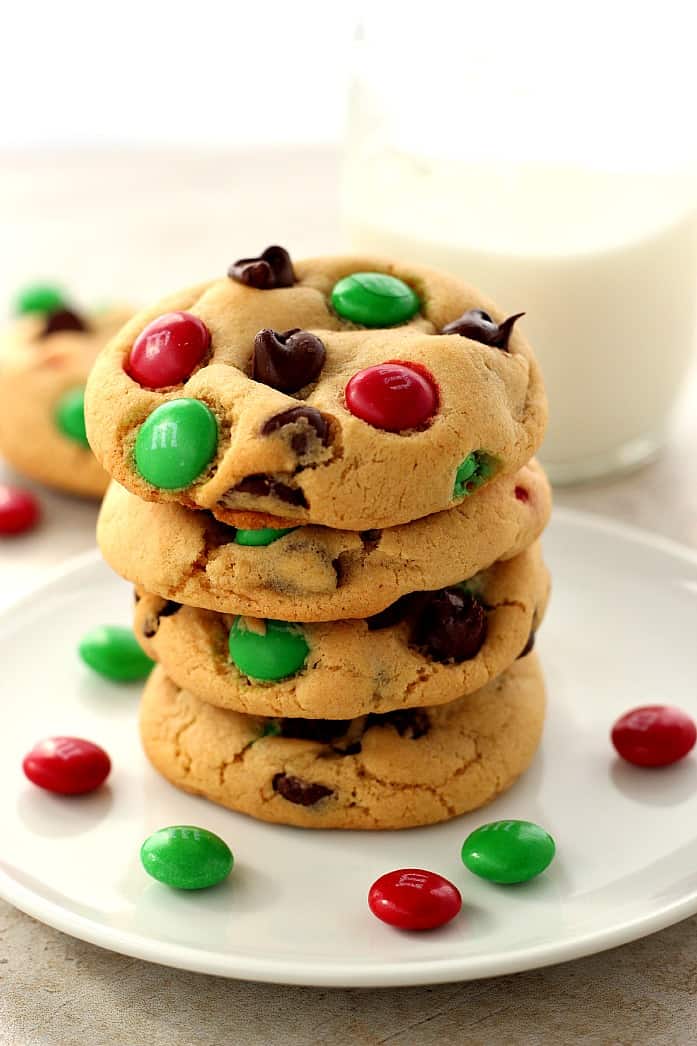 December is here and it's time to decide what cookies will Santa find on the plate by the fireplace this year. For my kids, this is a very important decision. Reindeer – that's easy. They love carrots and oats. But Santa – he needs a special treat. After all, he spends the whole night in cold, flying all over the world, delivering presents. That needs to be appreciated.
When it comes to cookies for Santa, there is also a slight competition. You wouldn't want to leave him cookies that are ordinary or something he just had in the house next door. They need to stand out, visually and taste-wise.
Enter Soft and Chewy Chocolate Chip Cookies with M&M's. We all know that classic chocolate chip cookie is always a winner. Especially one that it soft and chewy and packed with gooey, melty chocolate. But add red and green M&M's and bam! Santa didn't expect that!
[Read more…] about Soft and Chewy M&M Chocolate Chip Cookies