Oatmeal M&M Cookies  – soft and chewy oatmeal cookies packed with gooey chocolate chips and colorful M&M's!
I like simple treats with oats. These cookies are a family favorite, just like my Pumpkin Oatmeal Cookies or the Apple Oatmeal Cookies.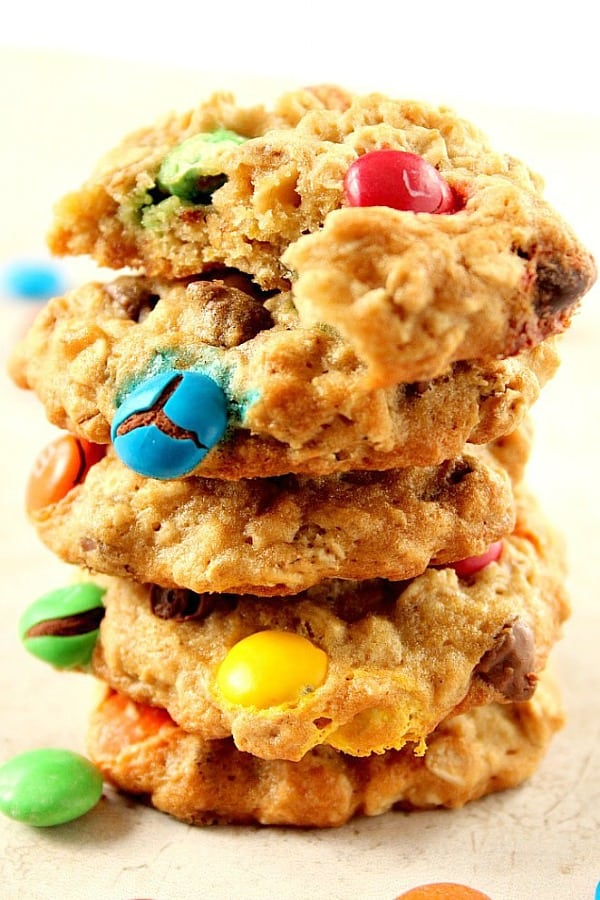 OATMEAL M&M COOKIES
If you browse Pinterest for just a few minutes, you start to see a pattern. There are holiday dinner recipe ideas all over it.  And all I want is a plate full of cookies. Like these Oatmeal M&M Cookies. So while I dunk them in milk and enjoy every chocolate and candy-filled bite of them, I'll still be sitting here planning our festive holiday dinner and writing the never-ending shopping list.
These cookies are so easy to make because we are using melted butter for the dough so no mixer needed as we are not creaming or whipping the ingredients. Just mix it all together, chill for a couple of hours, scoop and bake.
[Read more…] about Oatmeal Chocolate Chip M&M Cookies Recipe