These Cinnamon Sugar Mini Donut Muffins are fluffy and look like muffins but taste like your favorite cinnamon donuts. They are baked, rolled in butter and cinnamon sugar for a fun little treat!
These little treats are so simple to make, just like my Mini Pancake Muffins and Pull-Apart Rolls.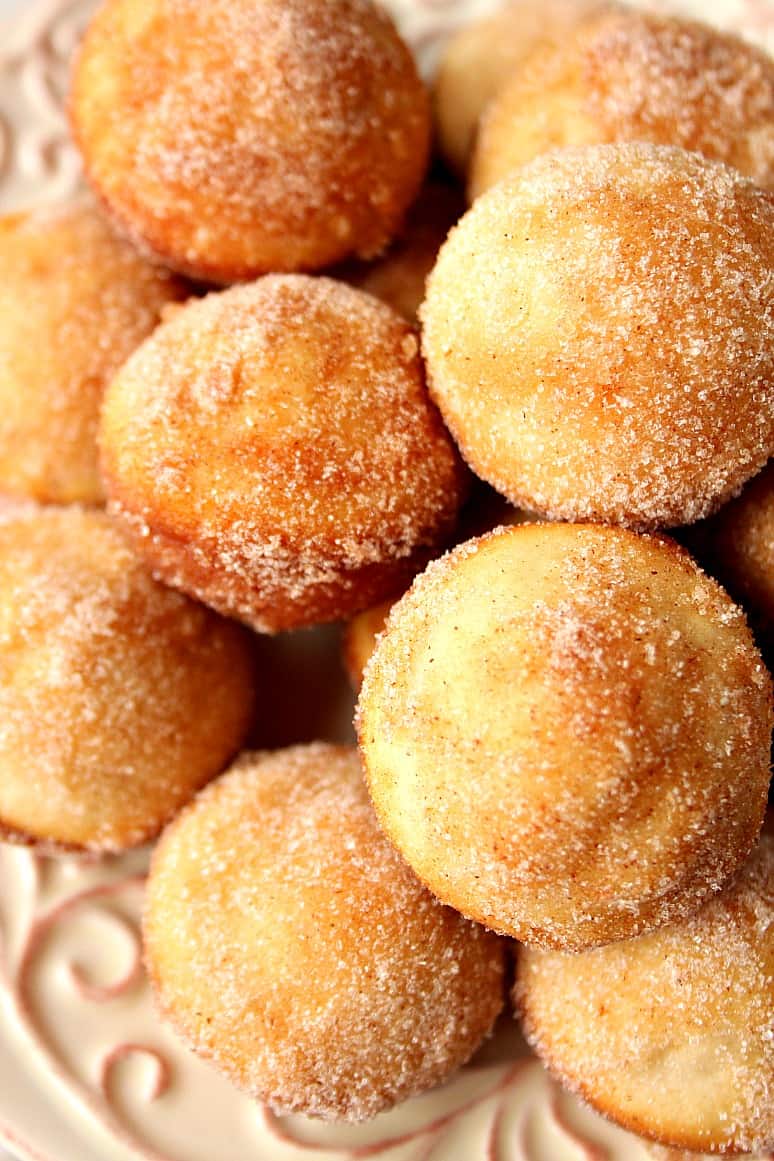 These donut muffins are super delicious. Dunking them in melted butter and then rolling in cinnamon sugar is not only fun (kids love it) but also keeps them utterly soft and (forgive the word…) moist. They literally melt in your mouth! And they take 10 minutes to make and 15 minutes to bake so you are about half an hour away from popping these sugary sweet treats into your mouth!
They are so fun to make and all you need is a bowl and a whisk (or a spatula). These have no egg yet they have milk so they are not vegan but it's still great to have a recipe that doesn't require eggs. Tell me you too have days when baking bug strikes and you find yourself without eggs? Way too often for me. It got to the point where my Hubby is looking for chickens we could raise in the backyard. 🙂