Instant Pot Chicken Fajitas Recipe – quick and easy dinner for the busiest weeknights! Simply add all ingredients to your digital pressure cooker, close lid and press the button.
These fajitas are so easy, just like my chicken enchiladas. I like to add my Instant Pot Black Beans to the mix too!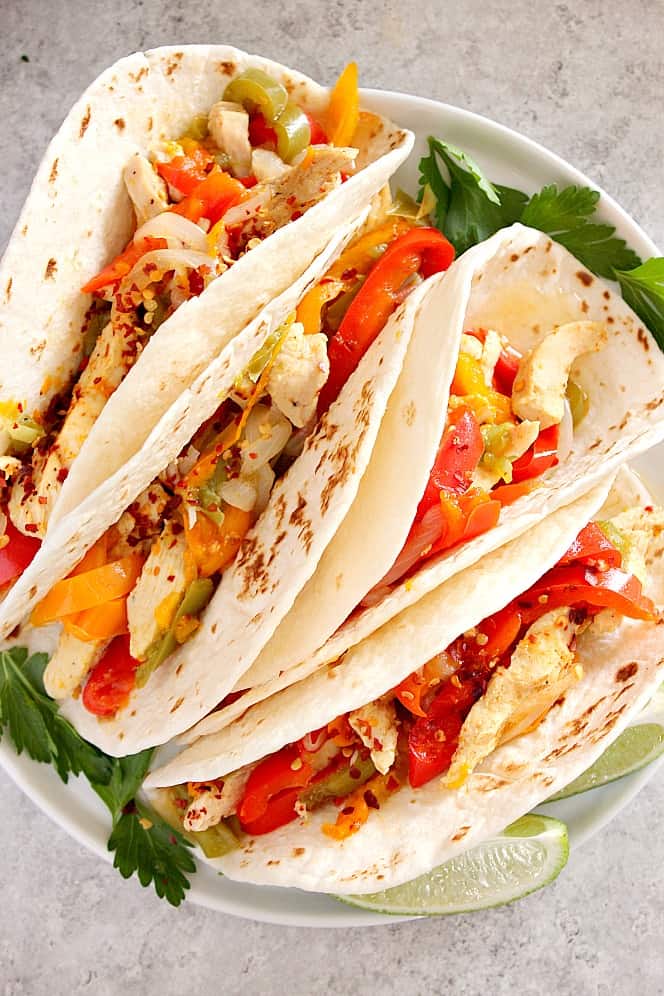 Life has been crazy busy lately and I caught myself too many times recently totally overwhelmed at dinner time. I try to stick to our meal plan but things can change so quickly in our schedules that sometimes I simply fail. To no surprise, my Instant Pot always saves the day. I love the fact that I can simply use just a few ingredients and have dinner ready in no time.
These Instant Pot Chicken Fajitas are one of the fastest dishes I've made in my IP. All you need is chicken, sliced into thin strips, 3 bell peppers, one onion and seasoning mixed with oil and lime juice.