Instant Pot Chicken Tortilla Soup – healthy and easy soup with black beans, diced tomatoes, corn and chicken. Searing chicken rubbed with spice intensifies the flavor. Learn how to freeze this soup and also make it cheesy and creamy!
Just like this chicken tortilla soup, my Instant Pot Chicken Noodle Soup and Albondigas Soup are perfect for those under-the-weather days or when cold strikes.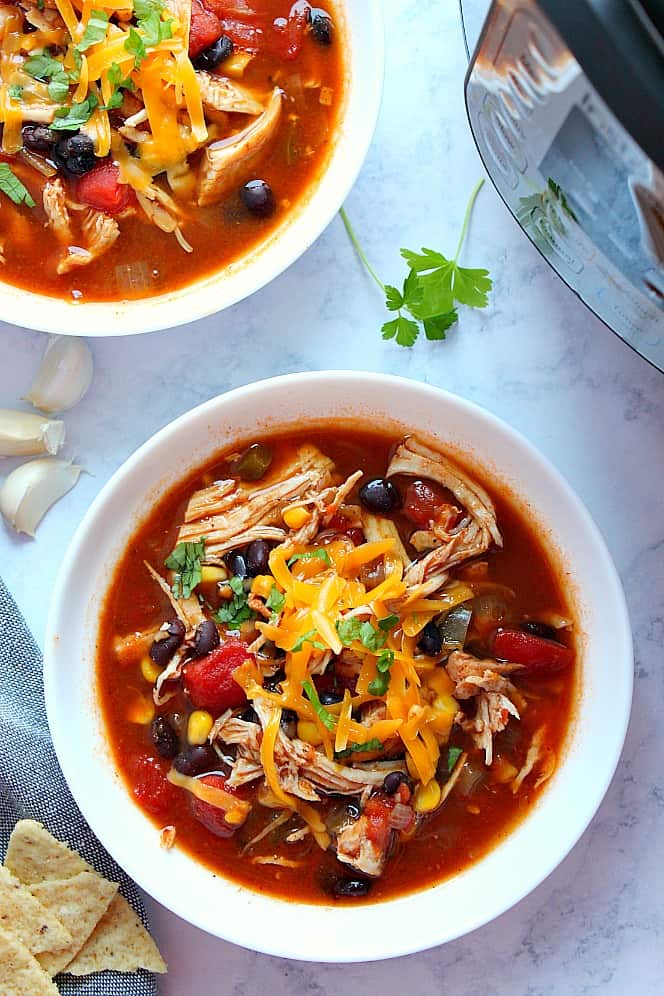 One of my favorite dishes to make in the Instant Pot is definitely soup. Not only during the soup season (cold winter months) but any time of the year. When I want a filling soup with spice, I make this Chicken Tortilla Soup with black beans. It's easy and absolutely delicious!