Maple Glazed Donuts – the easiest donuts you can make at home! The cinnamon and maple flavors go so well in this perfect fall treat!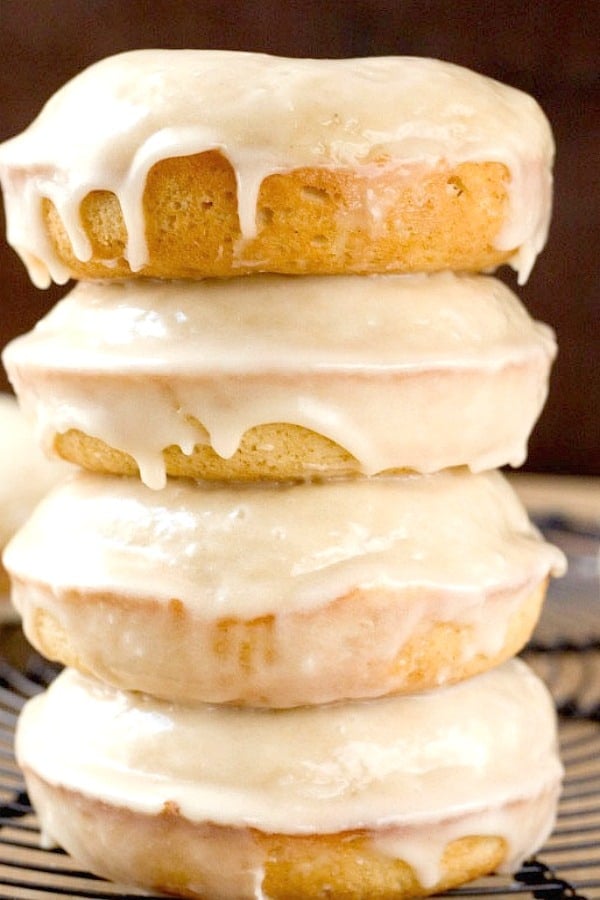 Let me introduce you to my newest obsession.
Baked donuts.
If you follow me on Instagram, you may have seen the proof. I finally acquired the donut pan. And in the first two days I made four different kinds of donuts. I get up very early and bake so we have been enjoying donuts with our morning coffee. Don't get me wrong – I am not complaining! This past weekend was glorious and donuts in the morning just added more fun to it.