Cloud Bread Recipe – low-carb, high-protein, gluten-free substitute for bread, made with just 3 ingredients. Fluffy, light, delicious and perfect for sandwiches! Great for keto diet.
Low-carb recipes are quite popular right now, just like our Cauliflower Alfredo Sauce or the Mashed Cauliflower in place of regular potatoes.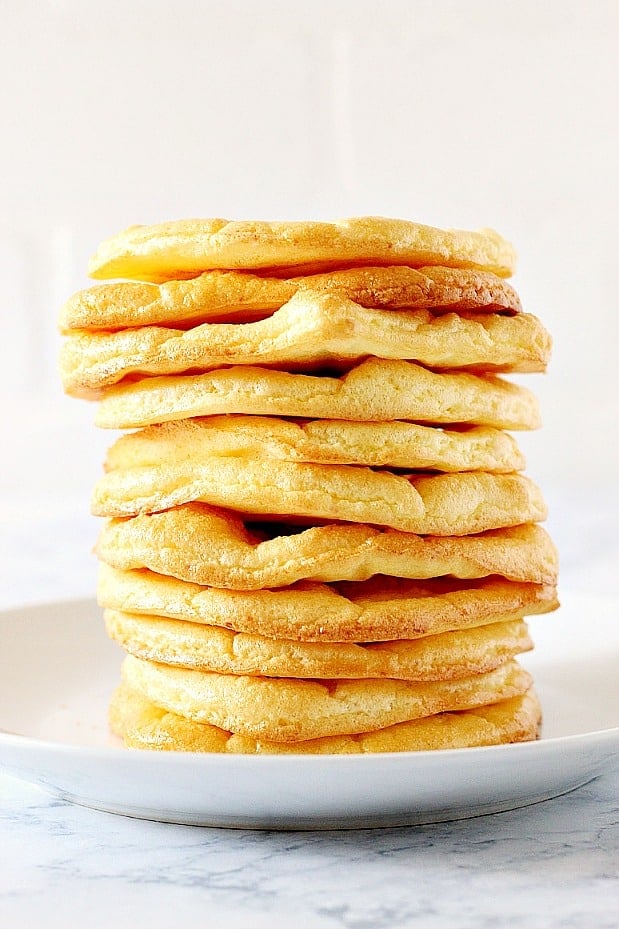 If you visit Pinterest as much as I do, you most likely have seen this magical keto Cloud Bread already. It's a low-carb keto diet friendly substitute to white bread. Since my Hubby and I love finding and trying recipes for healthy substitutes for our favorite foods, we set out to make a batch. The name makes a total sense: it's light and fluffy, like a cloud. We were concerned about it holding up when used in sandwiches but it totally does and even works for burgers!