These Lobster Tails are made with frozen tails and baked in the oven with garlic butter. Done in 10 minutes, this surprisingly easy dish looks fancy but it's very easy to make.
This light seafood dinner is delicious and easy, just like my Garlic Tuna Cakes or my Shrimp Scampi.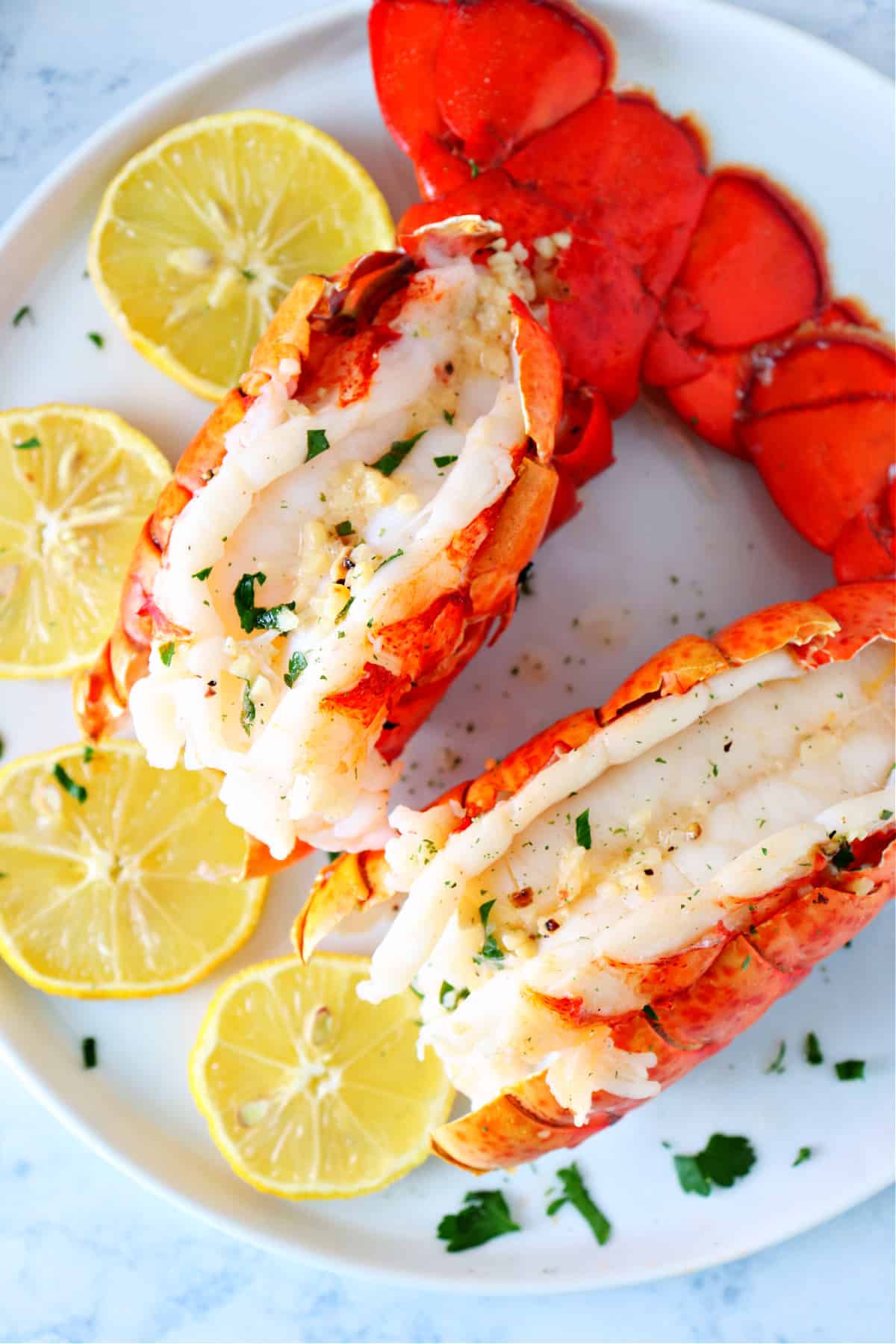 For the longest time, I have been intimidated by recipes that call for lobster or crab. I am still ways away from cooking the entire thing alive. These lobster tails are a different story! I was very surprised at how easy they are to make. I got a pack of two frozen tails, thawed them out in the fridge and baked in 10 minutes. Talk about a simple yet impressive meal!