These easy Lemon Poppy Seed Muffins are light and fluffy, with a fresh citrus taste and a little crunch from the seeds. Glazed or not, they are sure to brighten your day!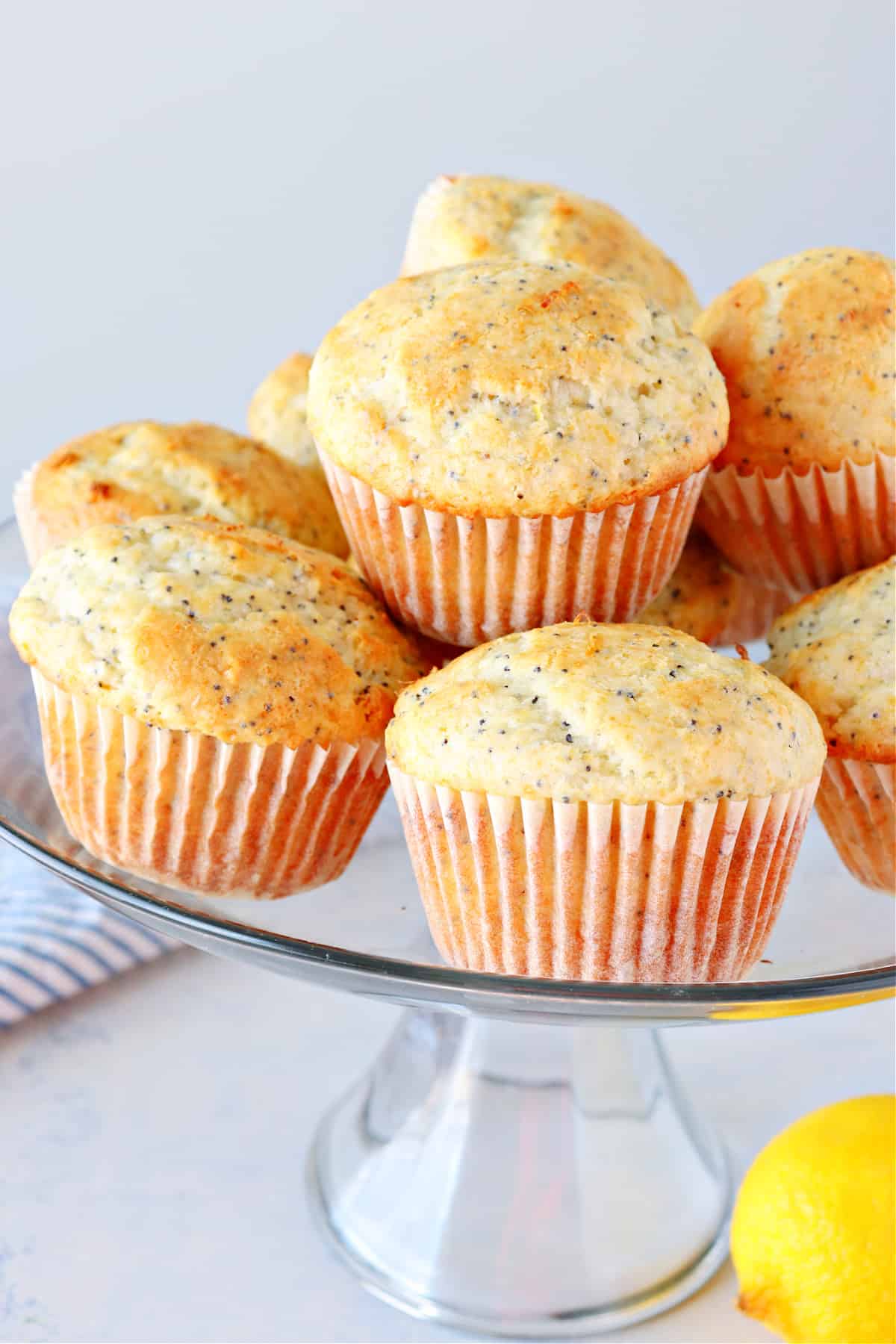 Every Saturday, I set out my baking tools and make muffins for my kiddos. Sometimes I make my bakery-style chocolate chip muffins and sometimes my perfect blueberry muffins.
Recently, most likely driven by the search for more sunshine, I made these Lemon Poppy Seed Muffins. They look and taste as if they were just bought at the bakery but are made from scratch in my kitchen.
The refreshing lemon zest is a bright pop of flavor and poppy seeds add texture. If you are a fan of muffins like I am, you will love these! Serve them freshly baked or drizzle with a sweet lemon glaze.