Samoas Inspired Chocolate Cake – one amazing cake with the fantastic topping of my favorite girl scout cookie: the samoas!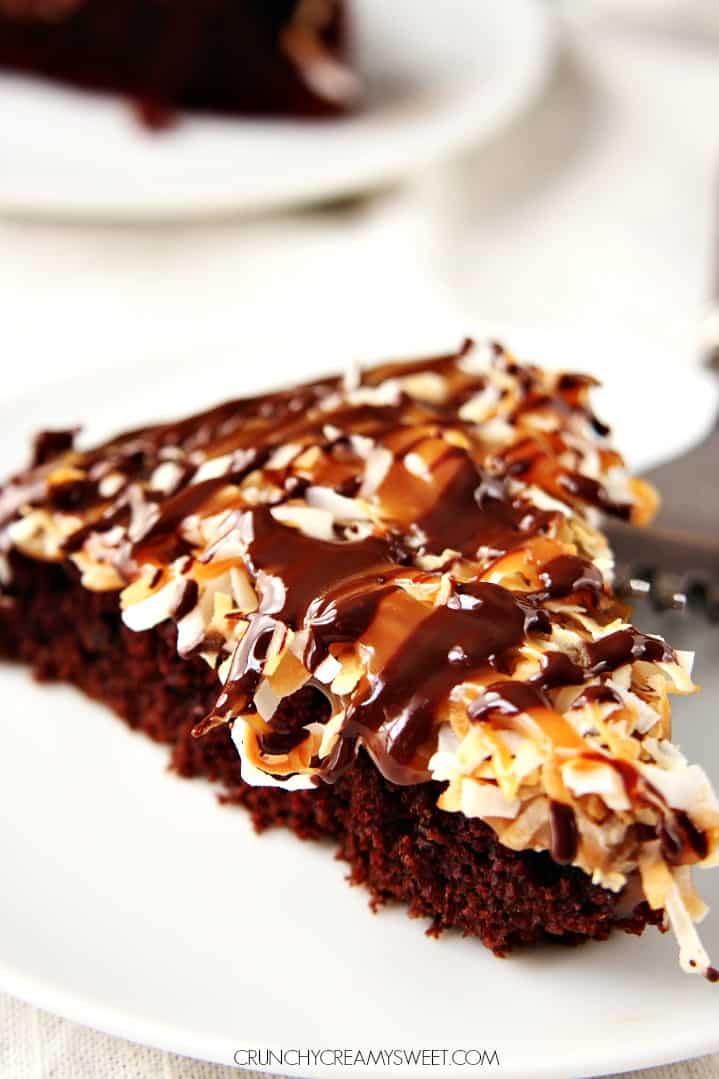 Mondays just got better.
Because toasted coconut (which we already know is super sexy) and caramel and all of this over a chocolate cake and finished with a chocolate drizzle. That's enough reasons in my book.
And let's just be quick because you have to make this.