Oven Baked Hot Wings – a healthier version for the chicken wing lovers! They are baked in the oven to crispy perfection and tossed in a sweet and spicy sauce. These wings are fantastic! 
Spicy appetizers are our favorite to make, like our Cheesy Jalapeno Popper Bread or Buffalo Onion Rings!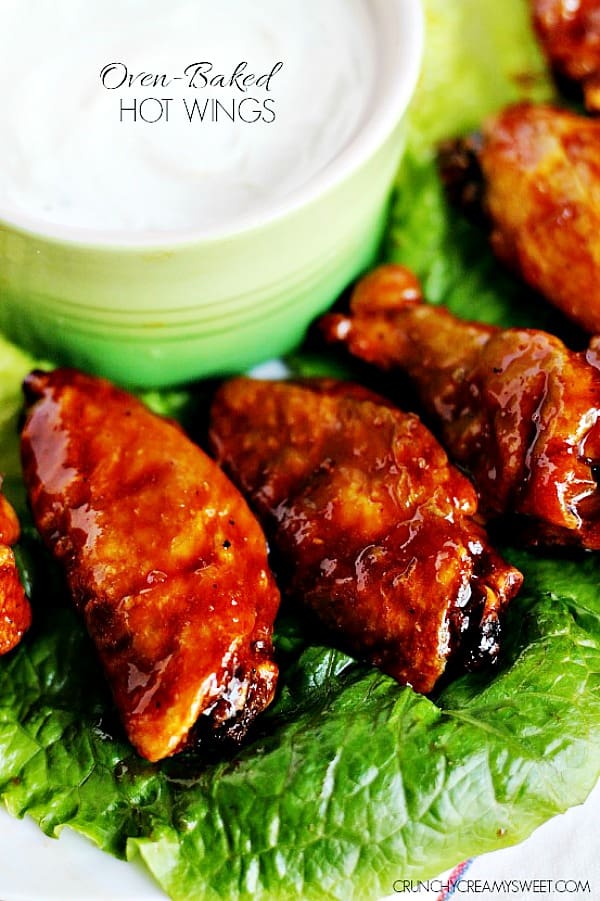 My Hubby LOVES hot wings. Actually, he loves spicy foods in general and for the past year or so he has been convincing me to try a lot of spicy food and I am really liking it! I always thought that spicy food is not my thing but he has converted me! This time we took on chicken wings. These chicken wings are baked in the oven to crispy perfection. They do not come close to touching any oil at all. What's the secret? It's baking powder!  It's those little things in cooking that make all the difference! They look like you just pulled them out of the deep fryer! But you didn't! They have not been anywhere near any kind of oil!