Easy Oven Roasted Turkey Breast recipe – the only recipe you need to make a juicy, delicious bone-in turkey breast with perfectly crispy skin. The gravy is simple yet flavorful!
Serve this delicious turkey breast with Classic Sweet Potato Casserole and Green Bean Casserole from Scratch.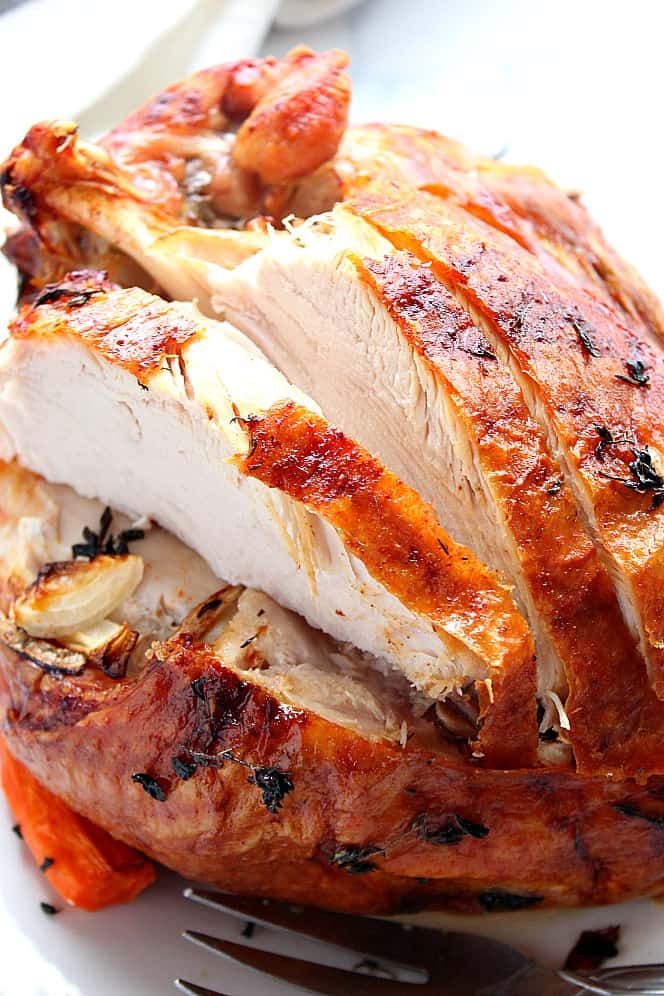 OVEN ROASTED TURKEY BREAST
Last year, I made a turkey breast for our holiday dinners and I decided right then that it's the best way to prepare the bird. You get the best meat for half the price and time of cooking. It's a win-win if you ask me. Follow my easy recipe to make the best, juicy turkey with crispy and delicious skin! While last year I cooked it in my Instant Pot, this year I will show you how to roast it perfectly in the oven.