Pumpkin Spice Coconut Macaroon Cookies Recipe – coconut macaroons with real pumpkin and spices! Perfect sweet treat for the holidays!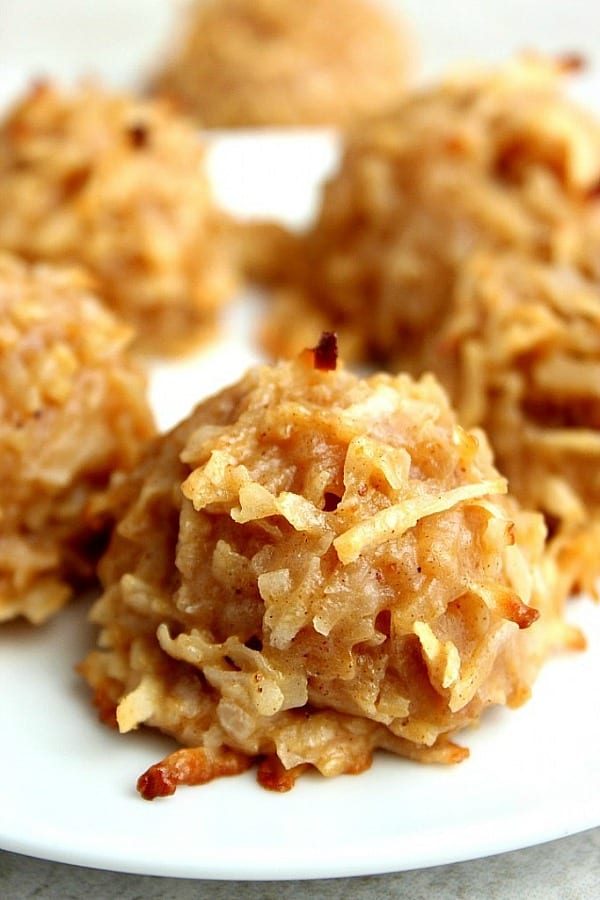 It's the Pumpkin Everything season! 😀 It's in coffee, cakes, muffins, even pasta dishes! No wonder it is fall's favorite flavor.
Now add these Coconut Macaroon Cookies to the mix. They are chewy, sweet and taste like pumpkin pie with coconut. So good! They are fast and easy to make, with only a handful of ingredients required. Pumpkin and coconut might seem like a strange combo but it totally works in these macaroons. If these classic coconut cookies happen to be your favorite, I hope you will love this fall version with real pumpkin and warm spices.
[Read more…] about Pumpkin Spice Coconut Macaroon Cookies Recipe