Pumpkin Spice Rice Krispies Treats – super fun Halloween treats that use no additional coloring dye beside the orange pumpkin marshmallow Peeps! Addition of pumpkin spice makes them a great fall treat for kids and adults! 
Pumpkin treats are always a hit. You can make my Pumpkin Pie Crumb Bars or the Pumpkin Spice Pretzels too!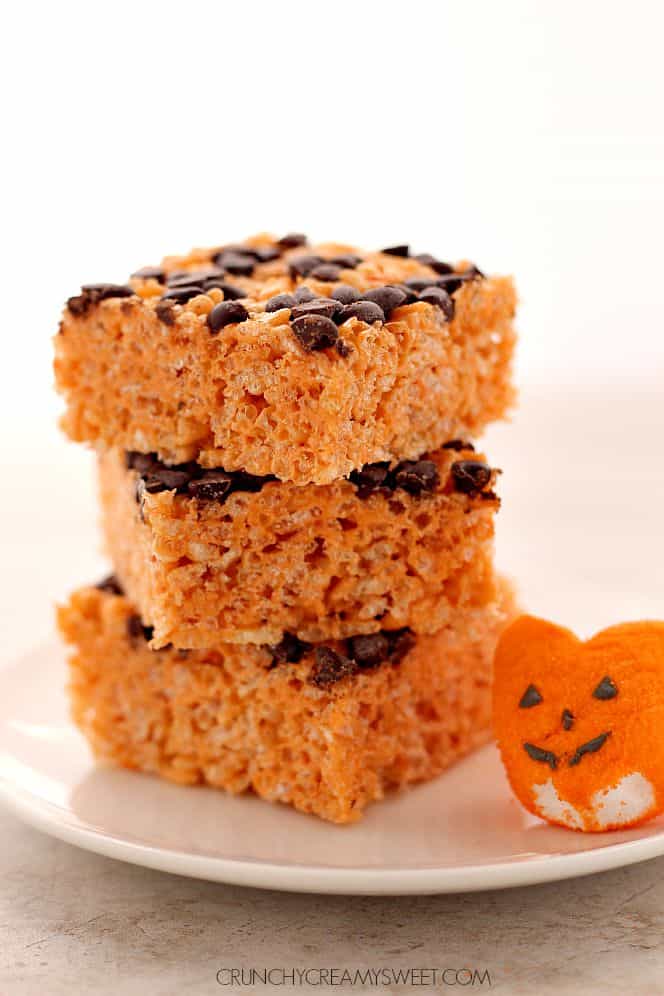 PUMPKIN RICE KRISPIES
How are we already full in September? If not the hot weather, I would be pulling out sweaters and boots out of the closet. I do have to say that fall wardrobe is my favorite. It's cozy and comfy yet it doesn't have all of the thick layers of winter coats. I am starting to crave apple desserts and pumpkin spice latte so maybe I am ready for fall after all. I know my family is because they have been begging me to get the pumpkin Peeps! So I did. And then I melted them into one gooey, sticky marshmallow sweetness, mixed with rice krispies and a little bit of pumpkin spice. Bam! My first pumpkin dessert of the season!