Pumpkin Spice Rice Krispies Treats – super fun Halloween treats that use no additional coloring dye beside the orange pumpkin marshmallow Peeps! The addition of pumpkin spice makes them a great fall treat for kids and adults! 
Pumpkin treats are always a hit. You can make my Pumpkin Pie Crumb Bars or the Pumpkin Spice Pretzels too!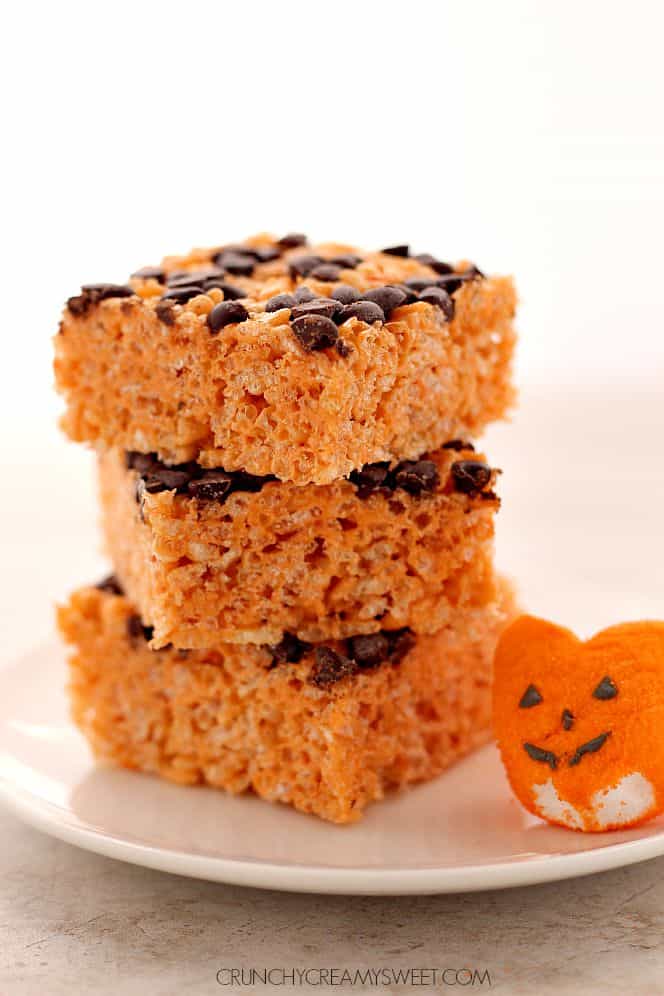 If you like cute holiday treats or you are feeling crafty, this recipe is for you! This super easy and fun treat for Halloween is made with pumpkin-shaped marshmallow Peeps! I melted them into one gooey, sticky marshmallow sweetness, mixed with rice crispies cereal and a little bit of pumpkin spice. They were a hit with my kids and their friends!