This easy Turkey Gravy is made without drippings but stock instead! The smooth, velvety texture and savory flavor make this gravy a must for your holiday dinner.
Serve it over oven-roasted turkey breast. I also pour it over mashed potatoes and stuffing.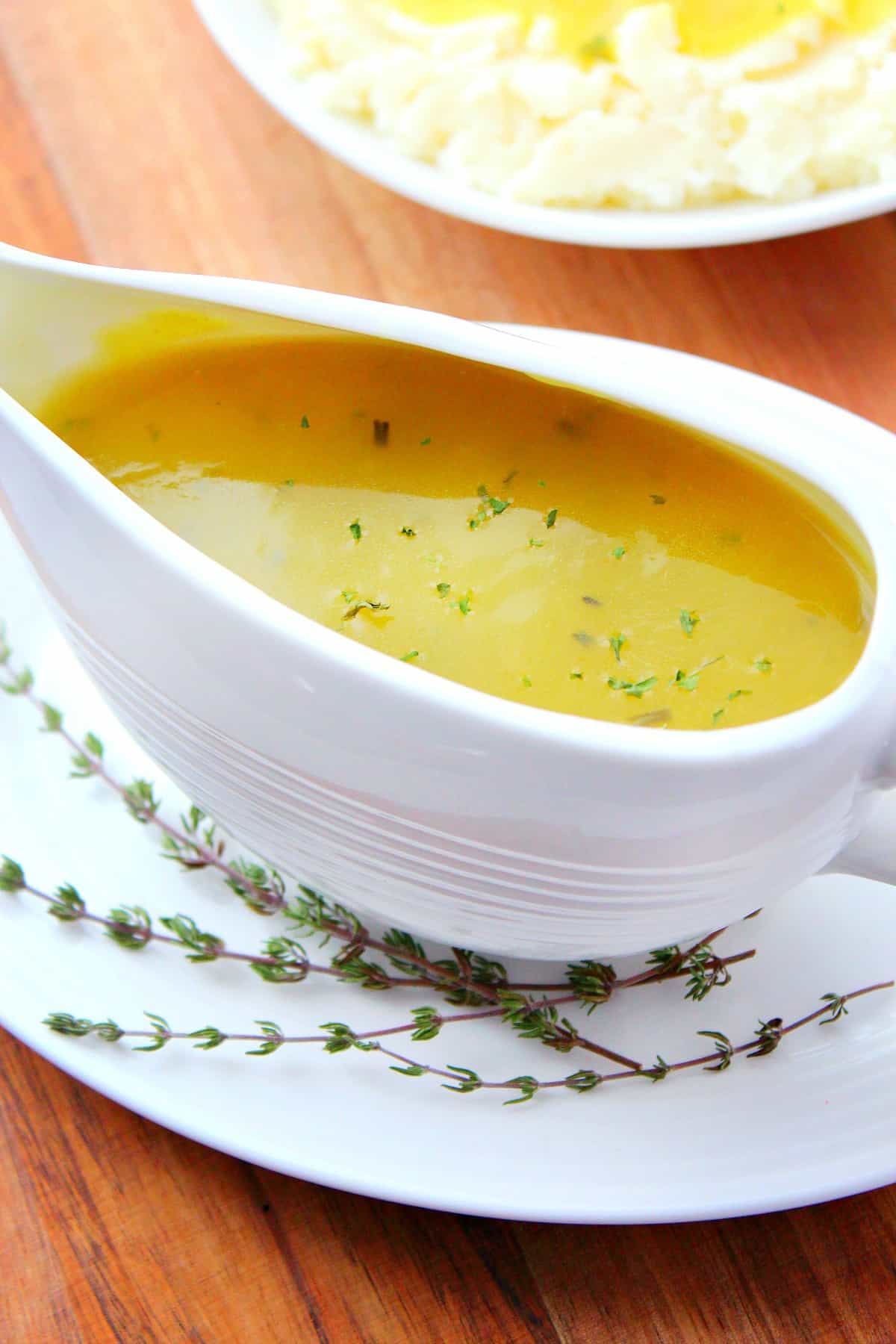 I have been making this Turkey Gravy from scratch for years and I am very excited to share my recipe with you. It's very easy and absolutely delicious! No pan drippings from turkey needed. Just stock, butter, herbs and cornstarch. You will be amazed at the flavor and texture of this gravy. It's the best!