Classic Waldorf Salad – the most popular salad is so easy to make at home. Fresh lettuce, crisp apples, juicy grapes and crunchy walnuts and celery make this classic a favorite.
This delicious salad is perfect with my Easy Grilled Chicken, Parmesan Crusted Salmon or Garlic Herb Chicken and Potatoes.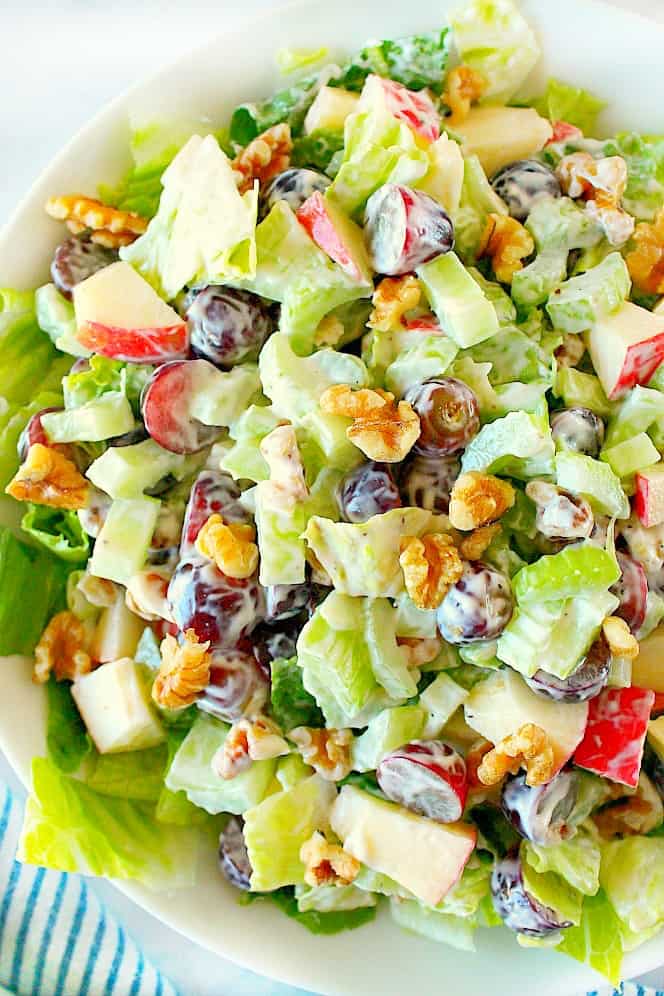 First served in Waldorf-Astoria Hotel in 1896, this salad is a classic. Originally made with lettuce, apples, celery and grapes mixed in a creamy mayo dressing. Walnuts were added later on and bring a nice nutty taste (especially if you toast them first) and crunchy texture. The combination of juicy grapes and sweet crunchy apples is perfect with celery and lettuce. This Waldorf Salad is a must-try and since it's so easy to make and can be prepared ahead of time. It's delicious with grilled chicken, salmon or served as a sandwich salad with chopped chicken.