Easy Cheesy Pull Apart Bread – the easiest way to make savory pull apart bread! It's so fun to pull away chunks of bread with gooey cheese!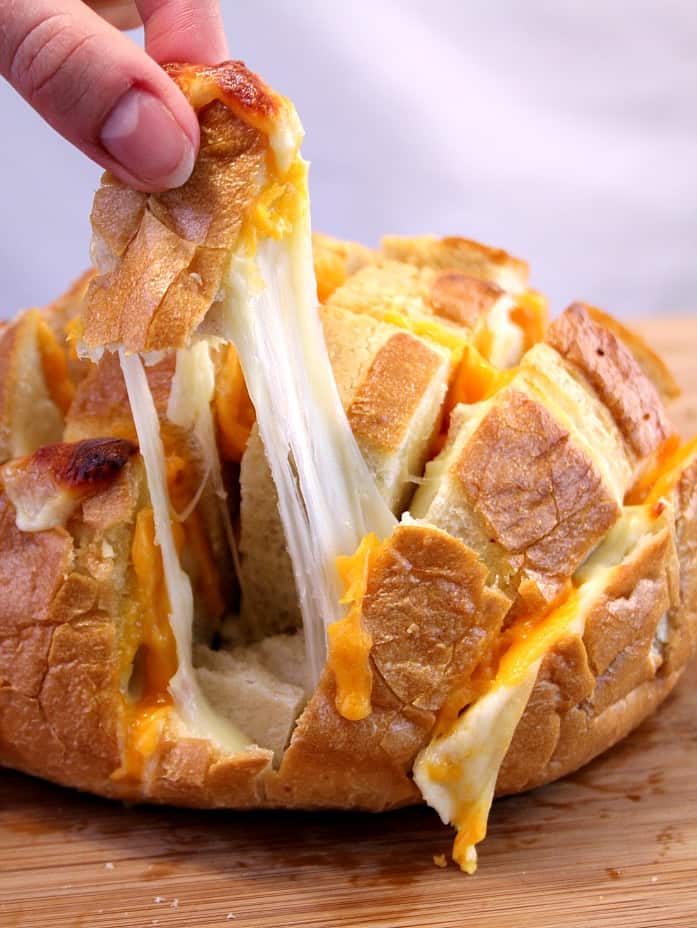 This post has been updated with new photos. <– December, 2015.
I'm going to come clean.
I can't stop with the cheese and bread recipes. Not even going to try as I know I'll fail miserably. Bread and cheese are among those few things that I don't ever want to give up. Next to chocolate and wine of course. #keepingitreal
Just when we thought that things can't get better than this Easy Cheesy Garlic Bread, I saw on Pinterest and idea for cutting a loaf into cubes and stuffing cheese in the creases.
Woah. Life-changing.