Easy Tzatziki Sauce – creamy sauce or dip made with cucumber, garlic, dill and Greek yogurt or sour cream. Perfect served with Greek chicken or with crispy pita chips.
This sauce is quick and easy to make, just like my Creamy Cucumber Tomato Salad or Greek Salmon Salad.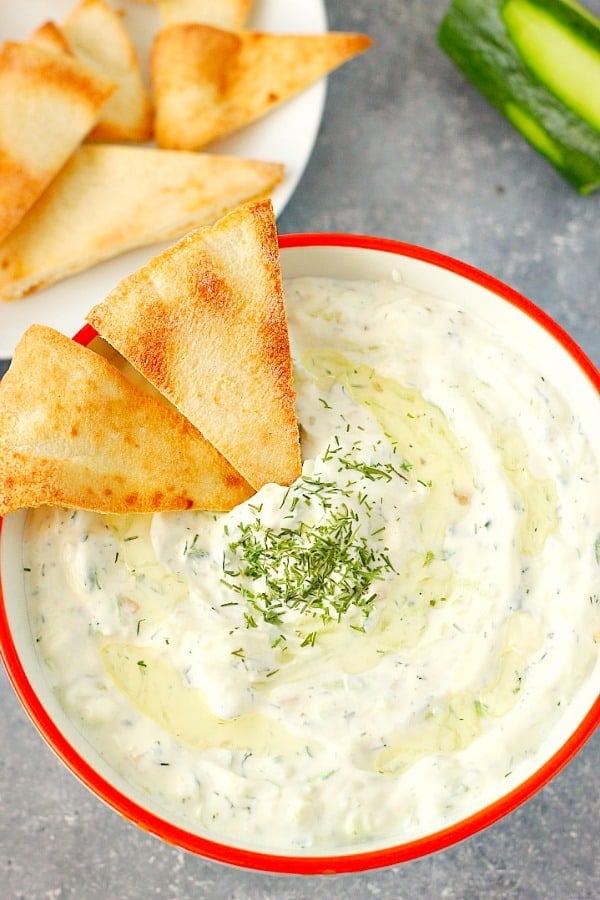 TZATZIKI SAUCE
Tzatziki sauce and my love for Greek food go way back. My Hubby and I were obsessed with Greek food when we were dating, over a decade ago. All we craved was Greek chicken smothered with this sauce and topped with fresh tomatoes, olives and packed into pita bread. So good!
Now, we make this cucumber, dill and garlic deliciousness at home. If we don't use it as a sauce with chicken, we simply use it as a dip, served with crispy pita chips. It's absolutely delicious! You can also make it ahead of time and store in the fridge for up to 2 days.