This easy Shrimp Scampi is ready to serve in just 15 minutes! Fresh flavors of garlic and lemon complement the juicy shrimp perfectly.
Quick and easy, this dinner rivals my Garlic Butter Shrimp and the Tuscan Shrimp recipes. Seafood fans will love them all!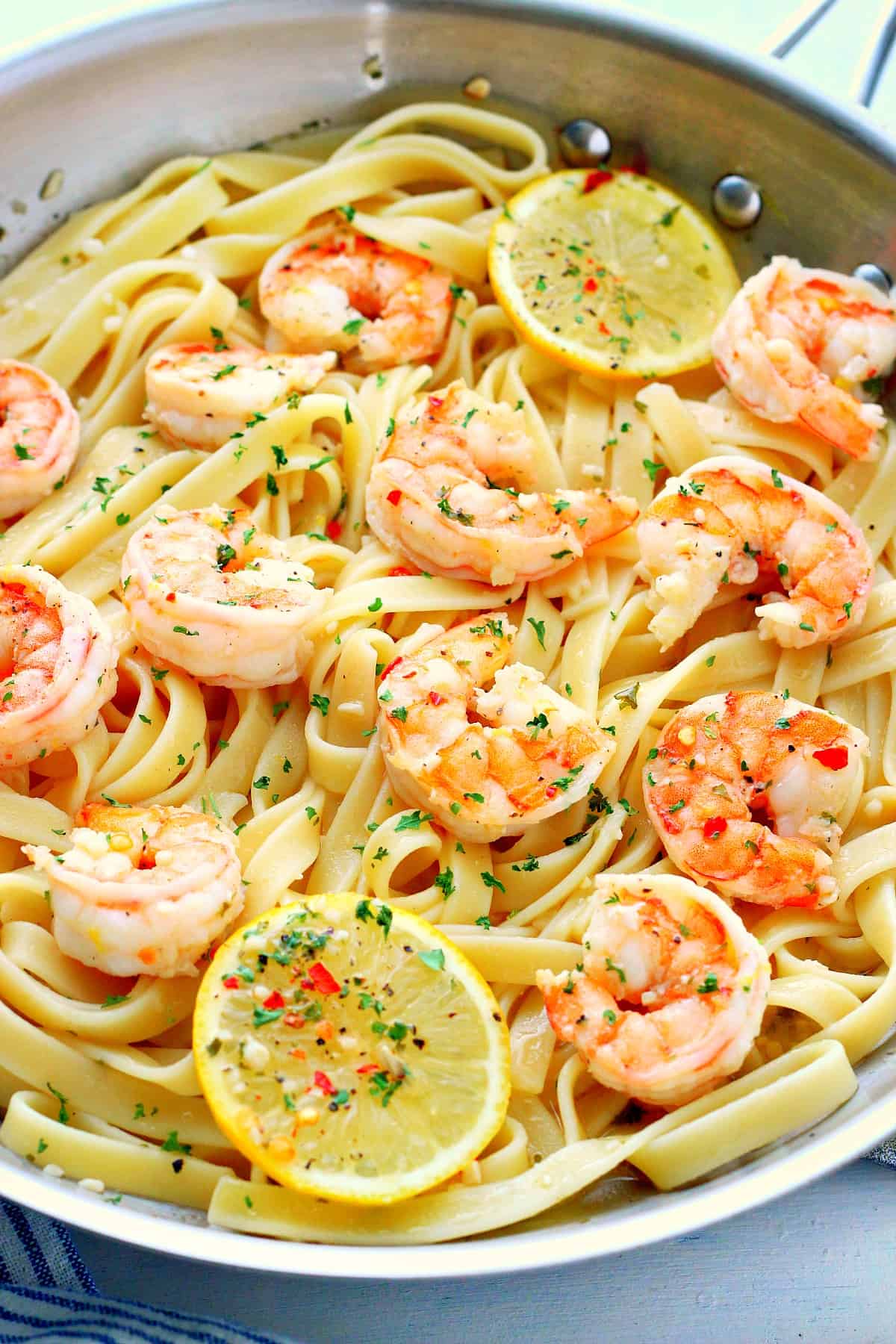 This quick and easy Shrimp Scampi is my version of the popular restaurant dish. Juicy and plump shrimp with white wine, lemon, garlic sauce is tossed with pasta for a flavorful meal. It's perfect for busy weekdays or lazy weekends when you want something fancy but easy to make. The shrimp and sauce cook in minutes in a skillet while the pasta boils in a pot. Toss it all together and serve with a baguette to soak up every last bit of the sauce.