Microwave Mocha Fudge – silky smooth chocolate fudge with a hint of coffee. It's the easiest fudge ever and takes only minutes to prepare!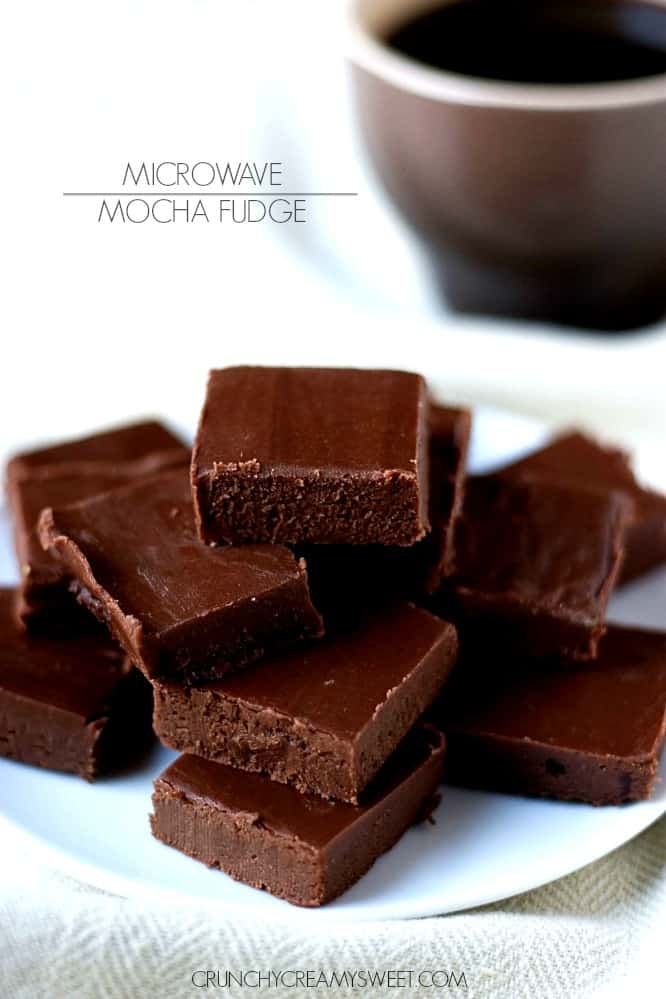 When it comes to fudge, it's quite easy to recognize a winner. It has to be silky smooth. Unless, you have crushed Oreo cookies stirred in – then it's okay for it to be chunky. Other than that, it has to be smooth. Grainy fudge is the worst and often an effect of bad preparation. So today, I am sharing a fool-proof fudge recipe that makes the silkiest fudge you have ever had. It literally melts in your mouth!
Oh, and there is a hint of coffee and almond extract in it! Trust me, it's amazing and you will love it!