Chicken Fried Rice – quick and easy veggie and a chicken packed meal for the busy weeknights! Plus my favorite tip on saving time with easy rice prep! 
This dish is better than takeout! It's always a hit, like my Shrimp Fried Rice or Kimchi Fried Rice.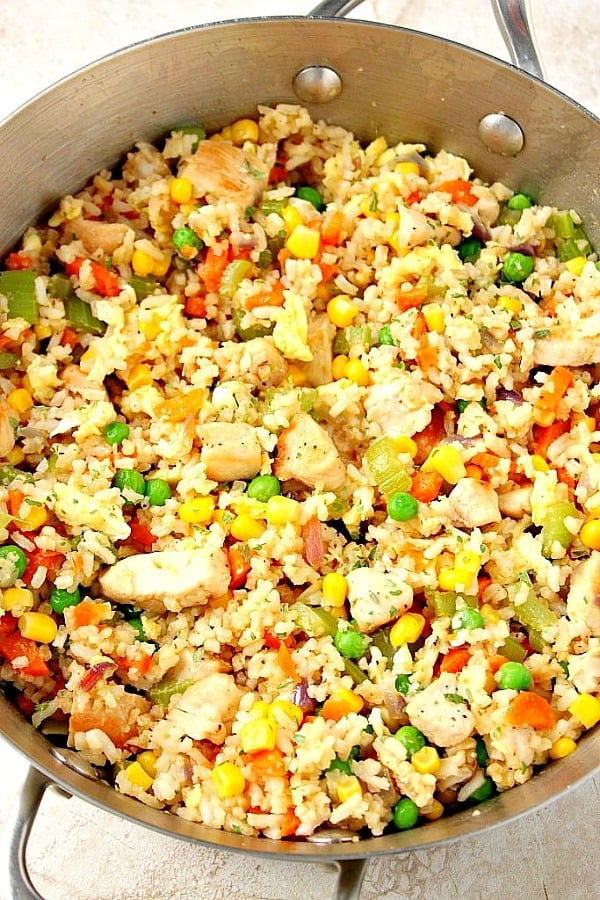 If you make meal plans, this recipe is for you because you will need some prep ahead of time. But it's super easy and you will love it. Follow my tips for the best Chicken Fried Rice made right in your own kitchen, yet it will taste so much better than takeout!
I hope you will also love this rice packed with veggies and chicken. Absolutely delicious and satisfying. My addition of sweet corn and celery adds a pop of color and bright flavors.