This Cinnamon Roll French Toast Casserole is a fun twist that combines cinnamon rolls and French toast in one delicious dish. Easy, delicious and bound to become a family favorite!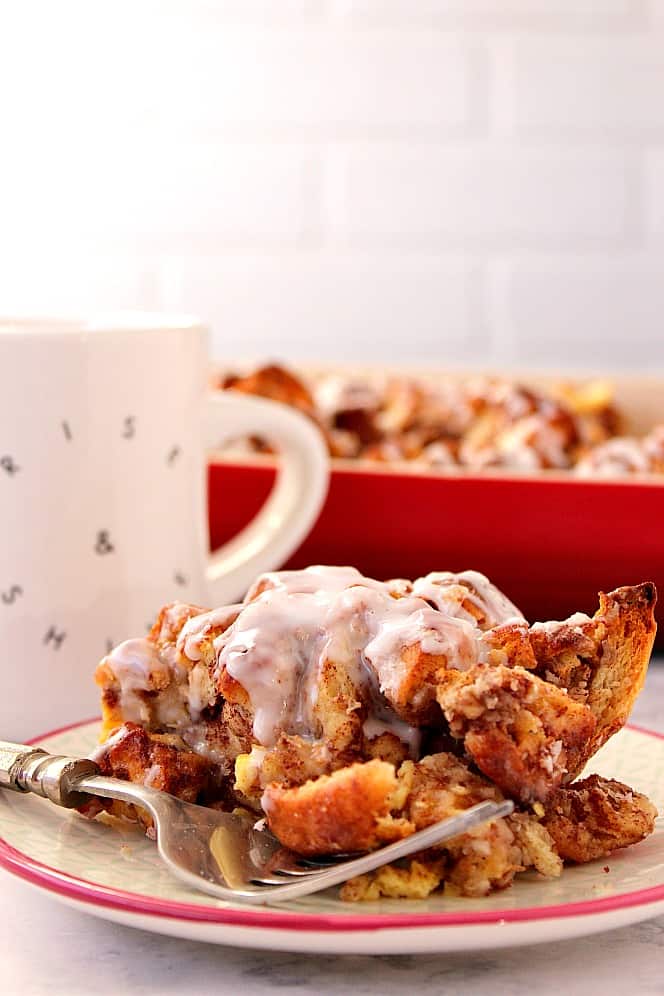 Cinnamon roll lovers, this one is for you! I have a fun twist on two classic weekend breakfast dishes that are combined into one casserole. Cinnamon rolls meet French toast for a mouth-watering, sweet and irresistible combination.
I love my Cinnamon Roll Coffee Creamer when I don't feel like mixing up the yeast dough and making a batch of my Chocolate Chip Cinnamon Rolls. This casserole let's me use the convenience of ready cinnamon rolls in a tube, stir it with a few ingredients and bake into one delicious weekend breakfast.
[Read more…] about Cinnamon Roll French Toast Casserole Recipe