Chicken Cobb Salad with juicy lemon garlic chicken, crispy bacon, eggs, tomatoes, avocado, onion, lettuce and simple Dijon dressing. This whole-meal salad is perfect for lunch or dinner!
This salad is perfect for a light summer dinner, just like my BLT Pasta Salad or the Doritos Taco Salad.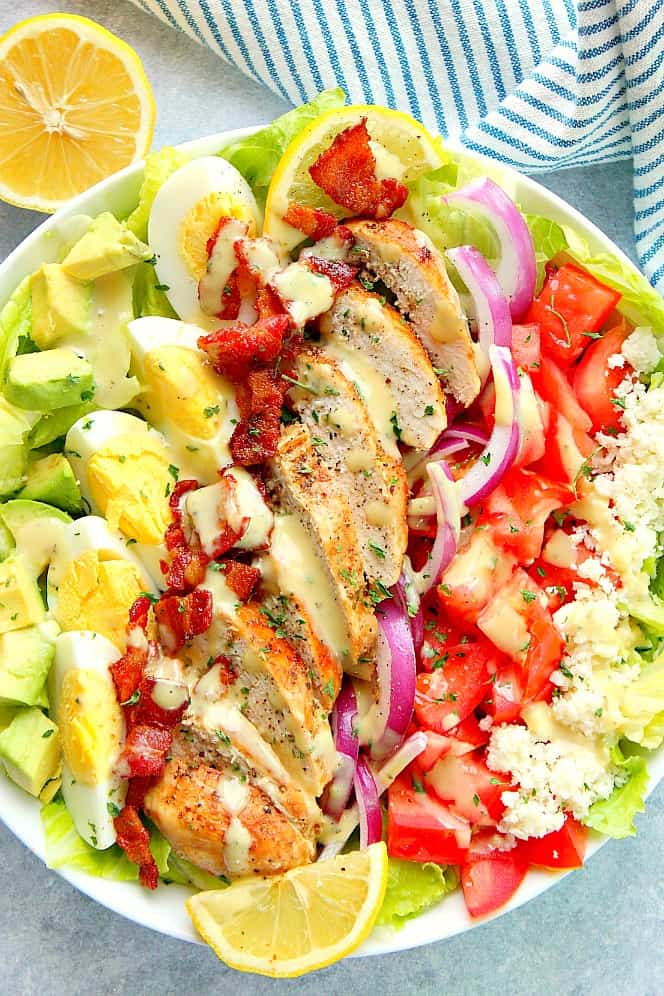 When you need a light and easy dinner, salads always come to mind. Fresh veggies, simple dressing and grilled, baked or pan-seared meats make for a fantastic healthy meal. This Cobb Salad is the perfect example, just like my Greek Salmon Salad. You can use my lemon garlic chicken and cook it in a pan, or grill it; rotisseries chicken, seafood, ham or smoked meat is a great option too! This salad is colorful, nutritious and full of flavor. The Cobb Salad originated around 1937, in Hollywood Brown Derby restaurant and was named after the owner, Robert Howard Cobb.