Instant Pot Hard Boiled Eggs – the easiest and best way to cook a dozen eggs in a pressure cooker with the 6-minute method! Always come out perfectly hard-boiled and peel easy!
You can use them to make a platter of deviled eggs, add them to lunch, or soup ( like chicken pho) or use to make my Deviled Egg Macaroni Salad and the Chicken Cobb Salad.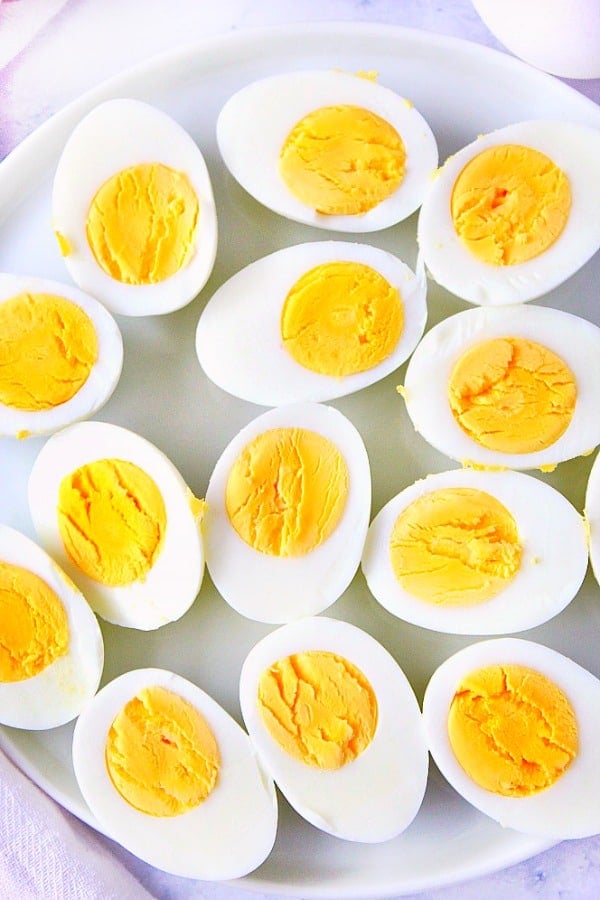 My Instant Pot is definitely my most used countertop appliance in my kitchen. One of the first things I mastered cooking it the pressure cooker were hard-boiled eggs. It's like magic! It works every single time! The eggs are perfectly cooked and peel like a breeze. Before finding success in this method, I tried all the fail-proof tips for cooking eggs on the stovetop. They did not work at all or worked once and not the next time. The pressure cooker method is the only one that works for me every single time. And I've cooked a lot of eggs since I got my Instant Pot.