This vegetarian Eggplant Lasagna is perfect for a meatless dinner. It's filled with flavorful vegetable sauce, cheesy ricotta filling and topped with mozzarella. 
Eggplant is an underrated vegetable. If you try my Baked Eggplant recipe or the One Pot Chicken Ratatouille, you will love it!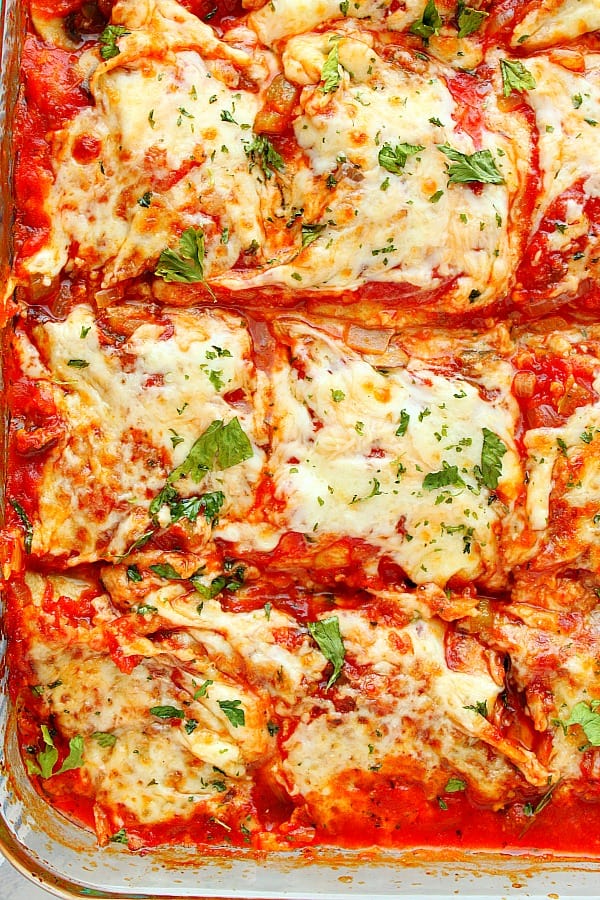 Take advantage of the late summer/early fall vegetables and make this delicious vegetable lasagna with eggplant noodles. This dish is full of flavor and textures, you will not miss the pasta one bit! Removing the noodles and replacing them with eggplant slices, turns this dish into a great low-carb option. You can use zucchini instead of eggplant, or use both. The mushroom pepper sauce is quick and easy to make and bursts with flavors.