The best recipe for Moist Carrot Cake! Very easy to make and topped with quick vanilla cream cheese frosting and chopped nuts.
Easy one layer cakes are my favorite, just like the popular One-Bowl Chocolate Cake and my Apple Crumb Cake.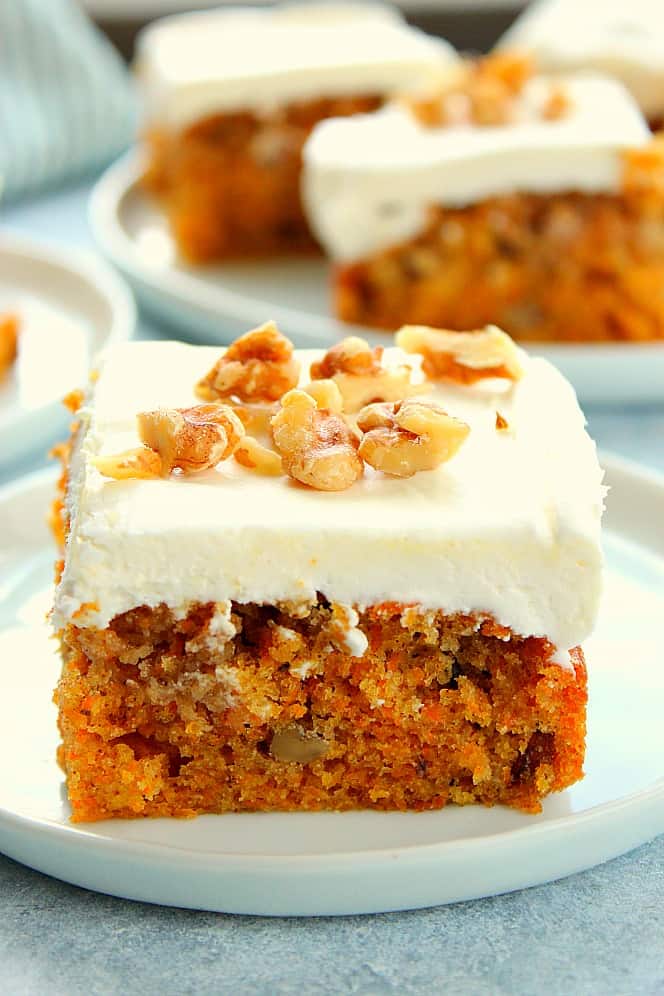 This is my go-to carrot cake recipe. It's moist, sweet, delicious and so easy to make. I don't make layer cakes anymore, instead, I go for easy cakes, like my One-Bowl Chocolate Cake. The fewer dishes I need to use, the better. You only need one bowl, one measuring cup and one baking pan to make this delicious treat! Each piece melts in your mouth, and you can't help yourself but reach for another one. This recipe can be made into cupcakes as well.