Glazed Vanilla Donut Muffins – baked muffins that taste like donuts, dressed with sweet vanilla glaze and sprinkles.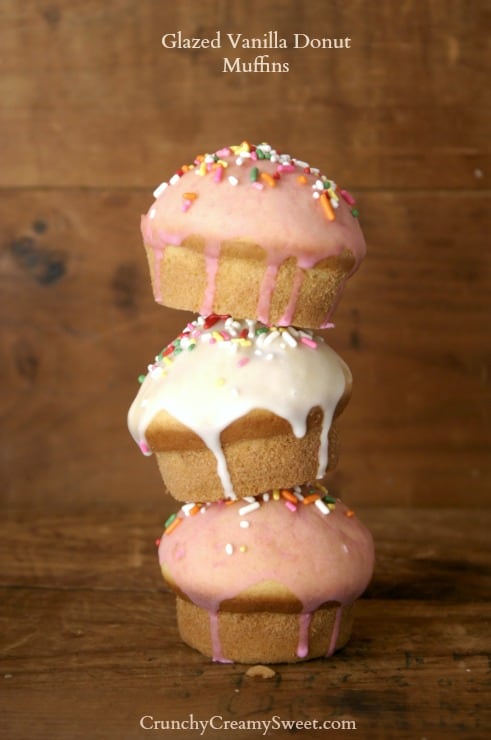 GLAZED VANILLA DONUT MUFFINS
Donut muffins are a cross between baked donuts and fluffy muffins. After making the Chocolate Glazed Donut Muffins, I knew that a vanilla one would be next. They are super easy to make and make quite the cute treat. It's Spring and time to celebrate the season. Flowers are blooming and the grass is getting greener. Where ever you look, there are reasons to celebrate.