Glazed Chocolate Donut Muffins – perfect treat when you want a donut and a muffin in the same time! The chocolate glaze is crazy good!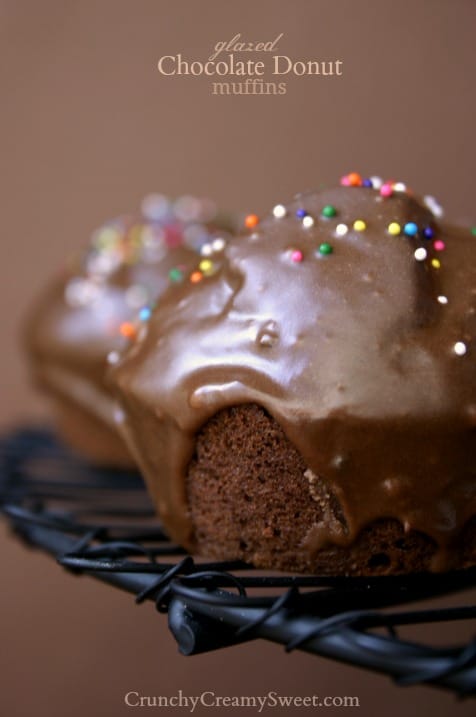 GLAZED CHOCOLATE DONUT MUFFINS
Donut muffins are one of my favorite muffins to bake! They are delicious, have high tops, perfect for decorating with glaze and sprinkles and you can make them in any flavor you like. We love the Glazed Vanilla Donuts and the Spiced Donut Muffins with a peanut butter glaze. So good! This chocolate version is so far our favorite. The chocolate glaze is finger-licking-good!