Pumpkin Cheesecake Dip – a sweet and creamy dip that tastes just like pumpkin cheesecake! No whipped topping needed!
Cheesecake dips are one of my favorite to make. They are creamy, sweet and taste like my favorite dessert: cheesecake!  You can make Tiramisu dip, Caramel Apple dip or this Pumpkin Pie dip.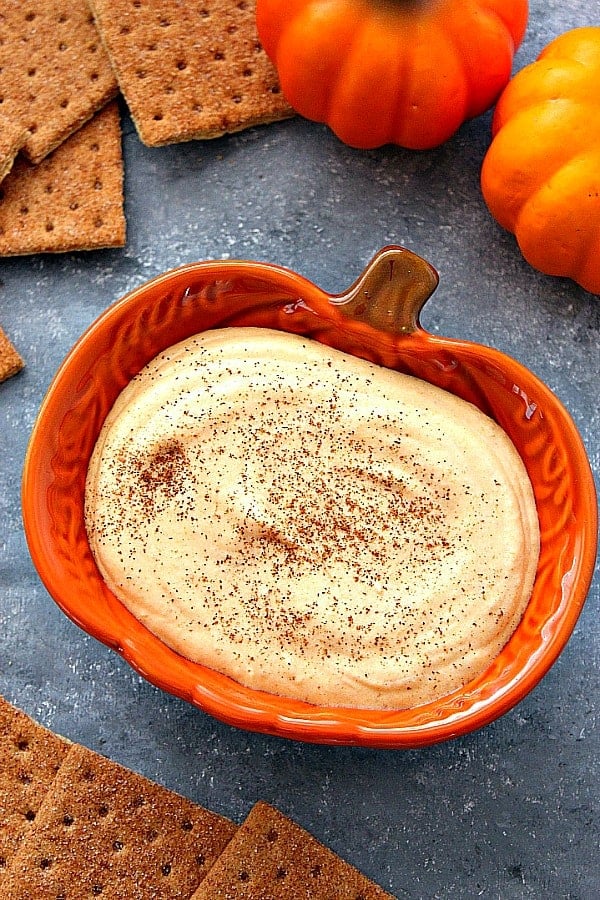 PUMPKIN CHEESECAKE DIP
This Pumpkin Cheesecake Dip is one of my favorites and it's always a hit with party guests. Dusted with ground cinnamon or cloves ( that second one is my favorite! ) and served with cinnamon sugar graham crackers or gingersnap cookies is the perfect treat or dessert to enjoy with friends and family or during a movie night. This dip is so easy to make and refrigerates well so you can make it a day before. All you need is cream cheese, powdered sugar, pumpkin pie filling ( already has spices! ) and heavy whipping cream. No cool whip needed!