Coffee Cake Muffins are the mini version of your favorite coffee cake. These muffins are topped with the best crumb topping!
I know you love my New York Style Crumb Cake and the crumb topping on the Strawberry Pie Sour Cream Crumb Bars for the topping so I knew that combining the two will make one crazy delicious muffin.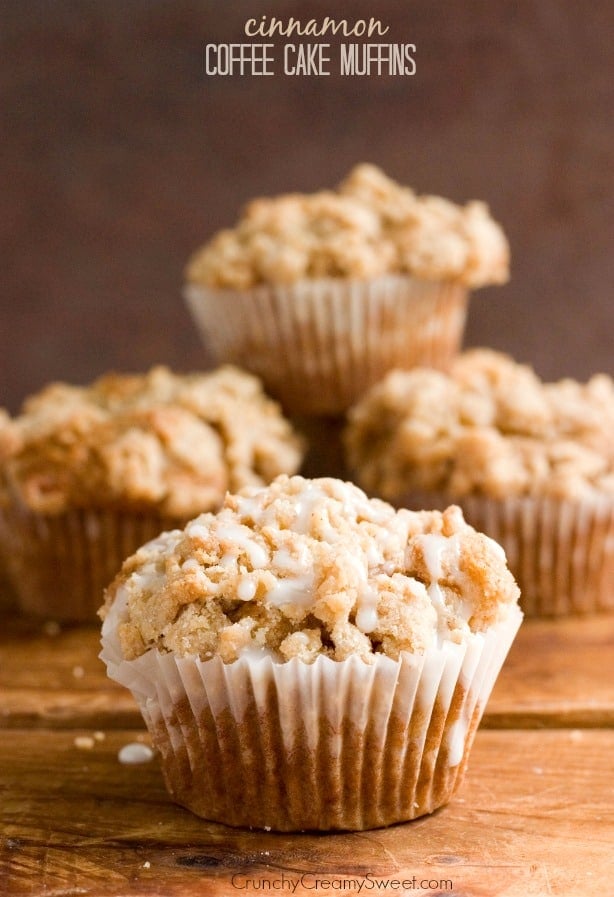 Can you ever resist a freshly baked coffee cake muffin with a perfect sky-high crumb topping? I know I can't. There is a time for cake and there is a time for a cake muffin. Because desserts that are good to take on-the-go get an extra plus. Pack them into a lunch box or add to your picnic basket. Pack for a road trip or to munch on in the car while running errands. These muffins are perfectly cinnamony and sweet and I just know that you will love them! I love my mornings with a steaming cup of freshly brewed coffee. But I love them, even more, when I can have this muffin with my coffee.