Crown Roast of Pork – the ultimate meat centerpiece for your holiday dinner. Impressive yet easy to prepare. It's time to bring the old classic back!
Serve this roast with Green Bean Casserole, Classic Sweet Potato Casserole and Slow Cooker Stuffing.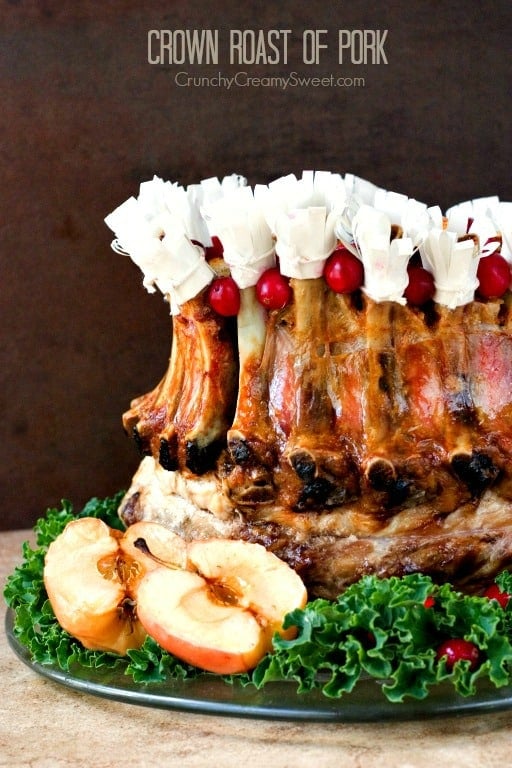 CROWN ROAST OF PORK
Wow, where do I start with this dish! Perhaps, with the fact that since we started celebrating our Annual Family Day, it has been a dream of ours to make a crown roast of pork for the big dinner. You know, like in the magazines from the '50s, little bone hats and all. This is the best of the best. Yet somehow forgotten. It seems like it was a classic holiday dish decades ago and got replaced by ham or turkey. Not sure why? It is not harder to prepare than the other two. It's more impressive looking and feeds a crowd. If you are a fan of pork chops, you will love this crown roast.