Slow Cooker Green Bean Casserole – save time and make the classic Thanksgiving side dish in your crockpot! No canned ingredients needed!
Green beans can be prepared in many ways to make them delicious. My recipe for Roasted Green Beans is absolutely delicious!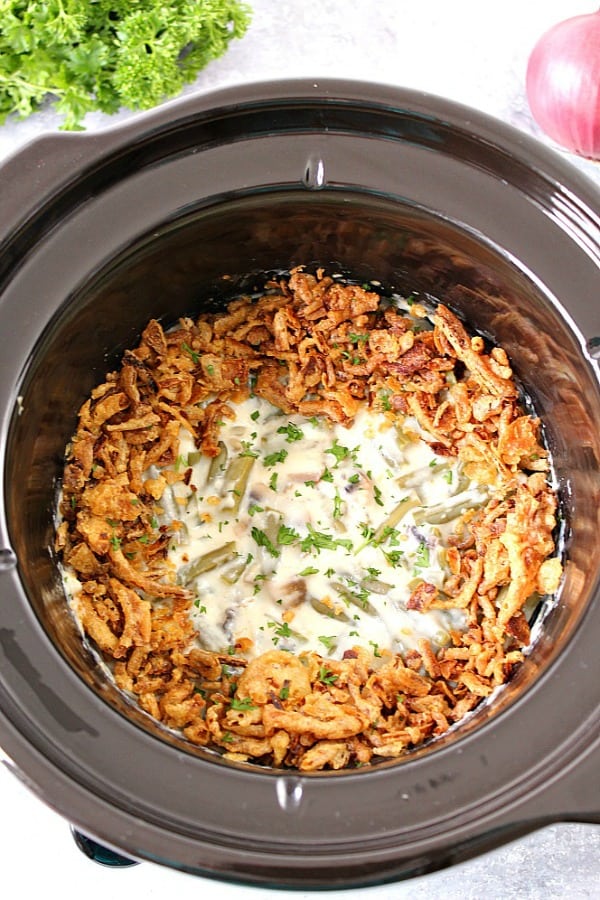 About a week ago, I received a message from one of my readers asking if it's possible to cook my Green Bean Casserole from Scratch in the slow cooker. I realized that I made it before in my trusty crockpot but never shared how to do it on my blog. So today, here it is: the recipe for the classic Thanksgiving side dish made in a slow cooker. No canned ingredients since we are using fresh green beans and making the mushroom sauce from scratch. It's very easy and saves you time in the kitchen on one of the busiest days of the year. You can cook the beans and make the sauce ahead of time, then just assemble everything in the slow cooker and let it cook. Cooking the Green Bean Casserole in a slow cooker saves you time and space in the oven.