Creamy Lemon Garlic Chicken – quick seared chicken with creamy and buttery lemon garlic sauce! Serve with potatoes, rice or pasta for a quick and easy dinner!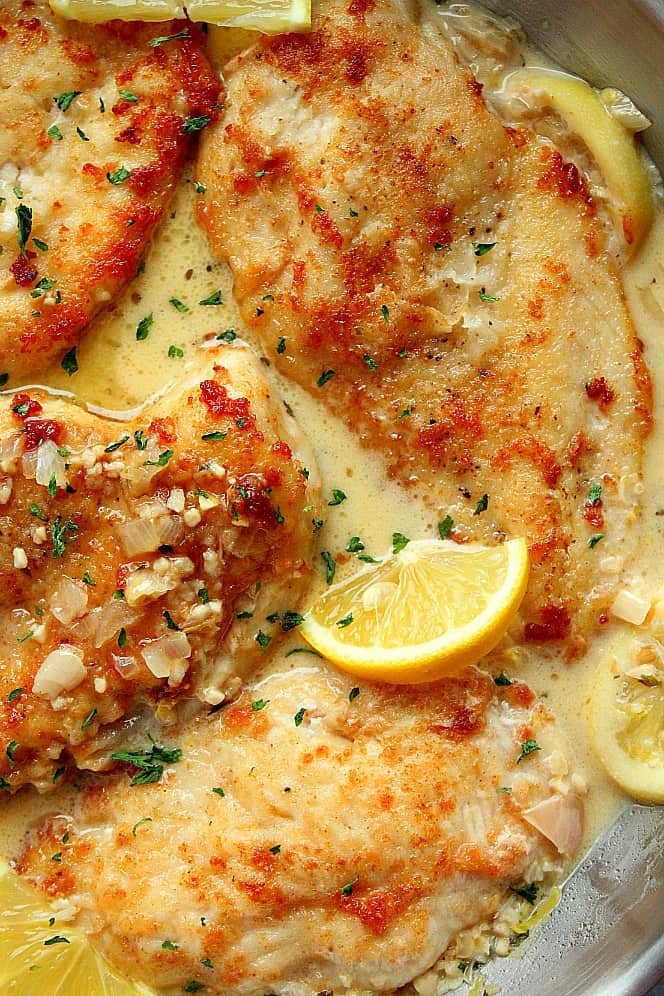 Simple and full of flavor is what this Creamy Lemon Garlic Chicken is all about. Easy chicken dinners don't have to be boring! If you have two chicken breasts ready to be cooked, pair them with a sauce made with stock and cream. My Creamy Mushroom Garlic Chicken is a huge hit every time I make it. This time I paired citrus with garlic. Lemon and garlic make for a perfect flavor combo and turn this dish into a family favorite!
CREAMY LEMON GARLIC CHICKEN
This Creamy Lemon Garlic Chicken is so easy to make, it's perfect for busy weeknights or weekends and even special occasions. Serve with simple sides like mashed potatoes, rice or pasta to let the chicken shine!