Cranberry Orange Cheesecake – sweet and creamy orange cheesecake baked to perfection, topped with gorgeous cranberry sauce. This cheesecake is perfect finish to your Christmas dinner!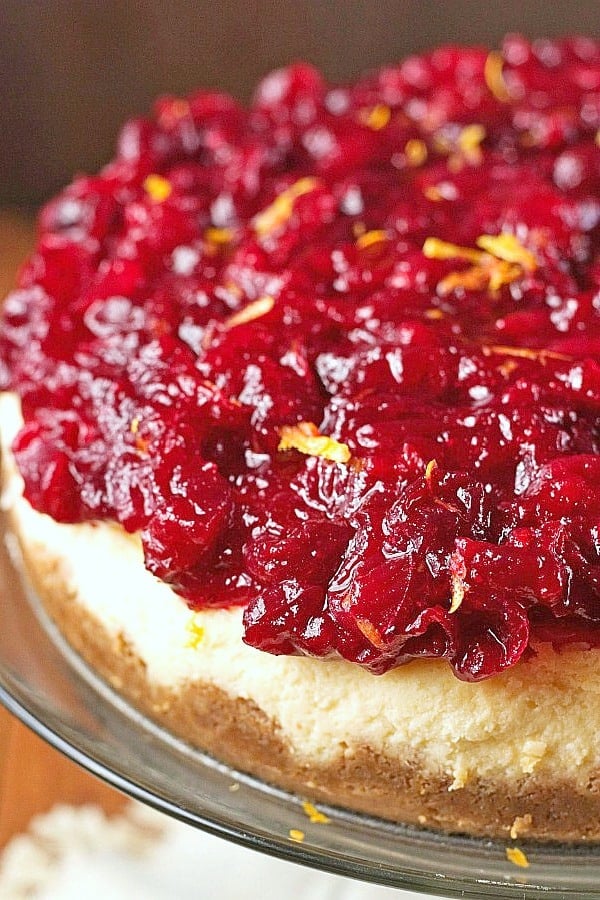 Looking at the recent recipes I shared here, can you tell already that I absolutely love cranberries? Because I do!
Fresh, dried – love them all. I love them baked into a sweet bread, a bundt cake, baked into cookies or simply placed on top of them. I paired them with white chocolate and dark chocolate. I also turned them into a jam and a smoothie.
At the beginning of November, I clear out almost half of my freezer just so I can fill it with bags of cranberries. I always try to stock up for the whole year.
This year I paired them with my favorite dessert – a cheesecake.