Easy Homemade Cranberry Sauce is a classic Thanksgiving side dish made from scratch with just 4 ingredients! Perfectly sweet and tarty!
I always stock up on cranberries during the season. My Cranberry Bread is on rotation all through winter, my Cranberry Crumb Bars are perfect for guests and my Cranberry Orange Cheesecake is always the star on our Christmas dinner table.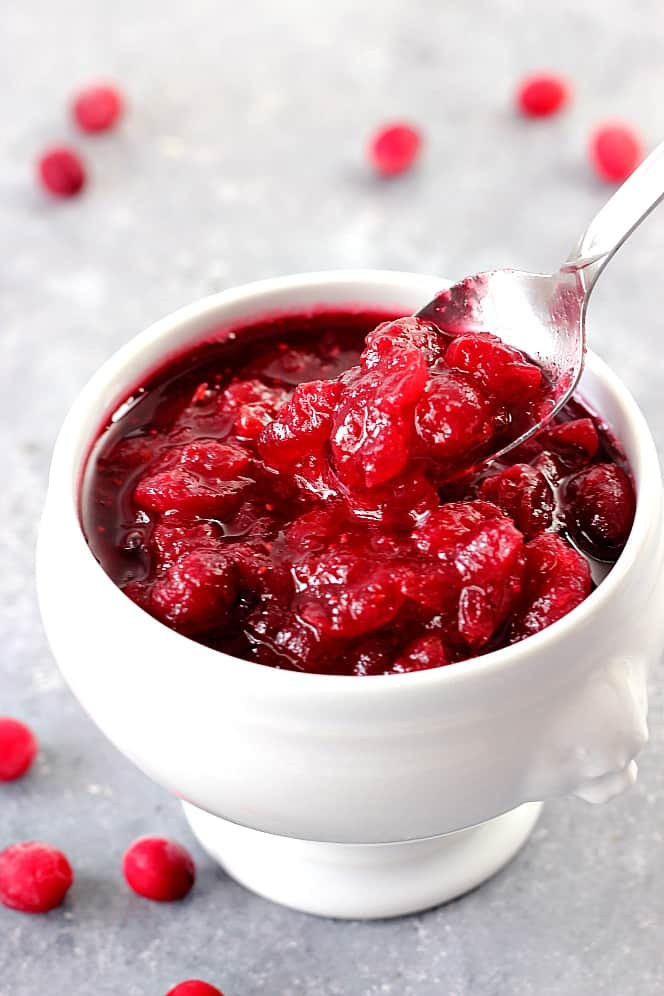 Cranberry sauce is hands down my favorite side dish to make and eat on holidays. I make it for Thanksgiving and Christmas. I am always so excited to see cranberries show up in our grocery stores. This easy homemade classic Cranberry Sauce recipe is my go-to because it's easy and absolutely delicious. All thanks to the combination of cranberries and ground cloves! This Cranberry Sauce calls for only a handful of ingredients: fresh or frozen cranberries, water ( or orange juice or a combo ), sugar and ground cloves.