Cranberry Pomegranate Smoothie – power smoothie that's packed with antioxidants! Use the seasonal fruits and whip up this tasty sipper!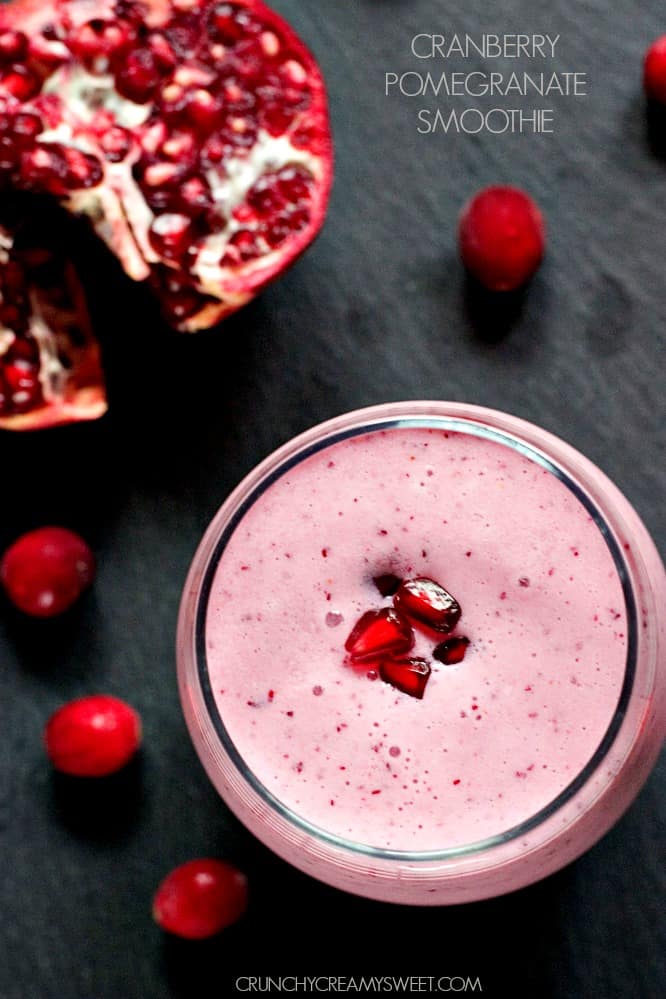 You guys, I am so excited to share this smoothie with you today!
Few reasons: it's super healthy, it has my favorite fruits of this season and it's absolutely delicious! I've been drinking this smoothie every other day for the past two weeks and I love it!
Pomegranates just showed up in my local market and as soon as I saw them, I knew I had to grab a few. I had this smoothie idea in my head for a while now and was waiting for both pomegranates and cranberries to show up in stores.