White Chocolate Cranberry Sugar Cookies – soft and chewy cookies topped with melted white chocolate and dried cranberries. Easy and delicious treat to bake on a cold and snowy day!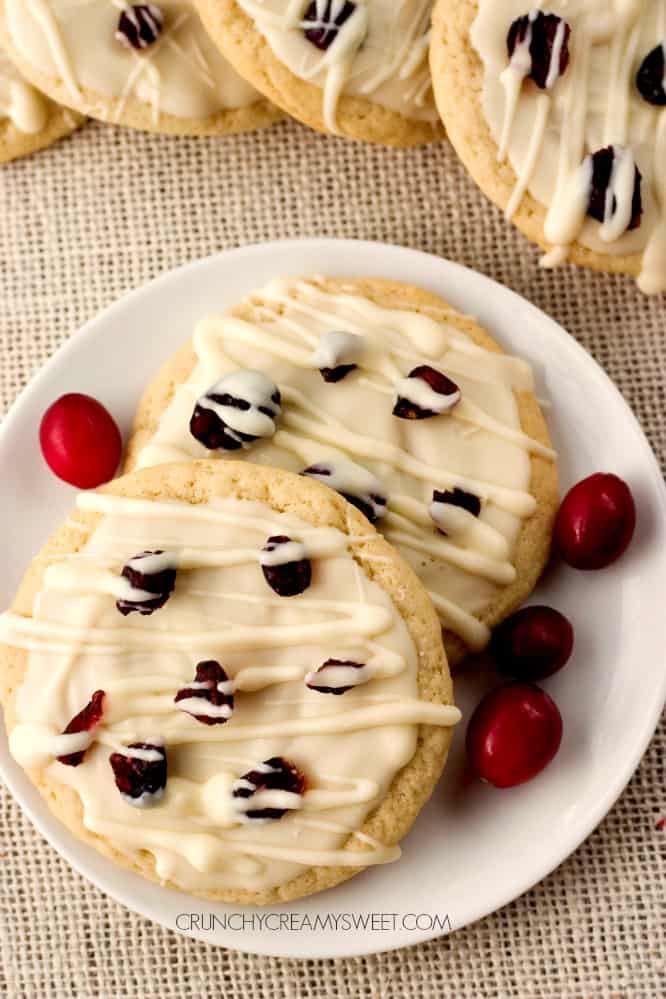 How do you feel about a white chocolate and cranberry combo? I hope you are like me and love it, because these cookies are all about it. Soft and chewy sugar cookies are topped with melted white chocolate and dried cranberries and ready to much on.
This idea is based on one of my favorite bars, ones that I make a lot this time of year – Cranberry Bliss Bars (a Starbucks Copycat). I can't call them Cranberry Bliss Cookies since there is no cream cheese frosting involved (even though I had strong intentions to do so) but they are still absolutely delicious!
I actually made them in a hurry. I had a batch of my favorite sugar cookies all baked and cooled. They were waiting to be frosted. But then I was in a hurry, leaving for a ballet class with my girls and there was no time to whip up a frosting. So melted chocolate it was!
When in doubt, melt some chocolate. Only good things can come out of it. Also, when it's cold outside – bake something! It always works and it's bound to put you in a good mood.