These easy Hush Puppies are a popular Southern side dish of cornmeal batter deep-fried until golden brown and crispy. Very easy to make and fun to eat!
If you are looking for more comfort food recipes, you may also like the Biscuits and Sausage Gravy or Sweet Corn Casserole.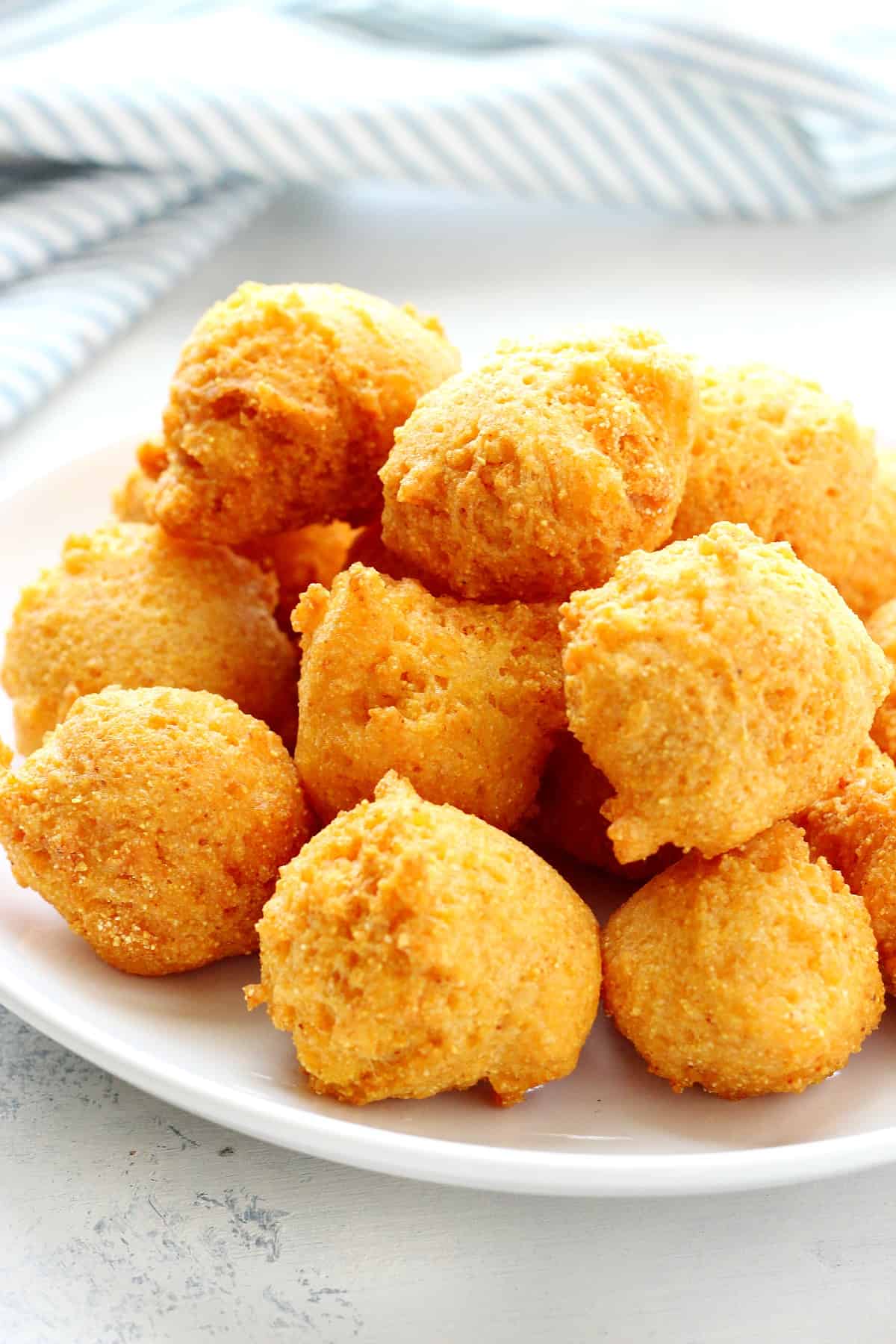 Hush Puppies are deep-fried balls of savory cornmeal batter. It's a classic side dish to seafood meals, although we always ordered them in a BBQ restaurant, here in Midwest. There is really no secret to making these delicious bites! The batter is based on cornmeal and buttermilk although you can easily make a homemade version with half and half (or whole milk) and vinegar.