Skillet Cornbread – a perfect addition to your chili or a hearty soup and made in just 30 minutes!
This cornbread is perfect served with the Best Instant Pot Chili or the 20-Minute Chicken Tortilla Soup!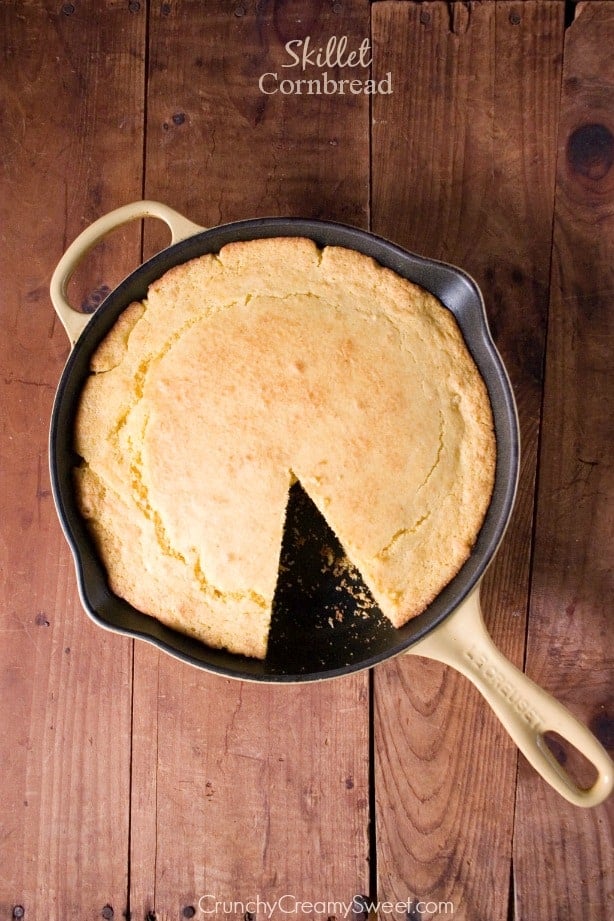 SKILLET CORNBREAD
Do you know what all the bowls of winter soups and chili need? A good piece of cornbread. A nice comforting piece of a quick bread made in a skillet. And it really is quick! Made in under 30 minutes and you don't need any special equipment. Baking bread to go with your dinner doesn't get easier than this!