Lemon Cornbread Loaf – soft and fluffy cornbread packed with lemon and baked in a loaf pan. Paired with your favorite fruit preserves it makes for a simple yet delicious treat!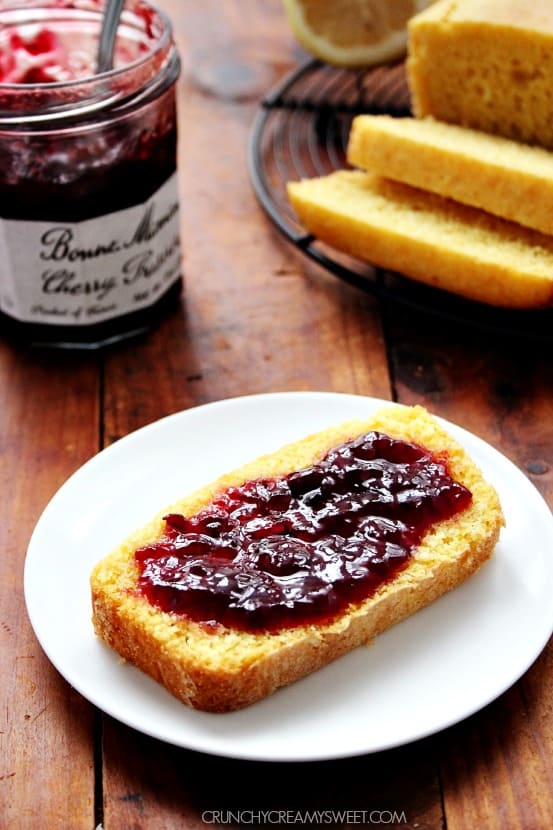 I don't think I will ever get tired of lemon desserts, breads, muffins or scones. I adore them! The recent lack of sunshine makes me striving for sunny colors and lemon seems to fill the gap. Hence the cornbread loaf.
It sort of just happened one day. I usually bake my cornbread in a skillet or in a muffin pan but that day I reached for the loaf pan and there was no turning back. It doesn't hurt that I also have a couple of jars of my favorite preserves. I am looking for more ways to enjoy it and this cornbread loaf happened to be perfect for it!