Hot Corn and Bacon Dip – super cheesy hot corn dip with bacon will make you reach for more and more! You need to make this for your next game day!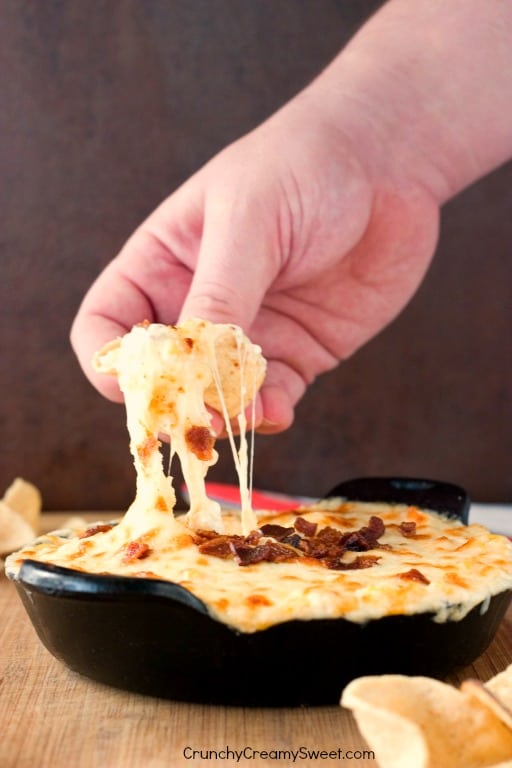 This blog should be called "Cheesy and Donuts". That pretty much sums up what has been going on here recently. My Hubby is responsible for the cheese and the donuts may or may not be my obsession. I am not admitting to anything. Oh, wait. I did that already.
But who is complaining? It's all about balance, right? You got sweet and you got savory – both decadent and absolutely delicious. Everybody wins!
And the cheese! Just look at that cheese! So ooey and gooey that when you pull it away with a chip, you start to open your mouth long before you take the bite!