Homemade Mocha Frappuccino – a copycat coffee drink perfect for the hot days of Summer! It takes only 2 minutes to whip it up!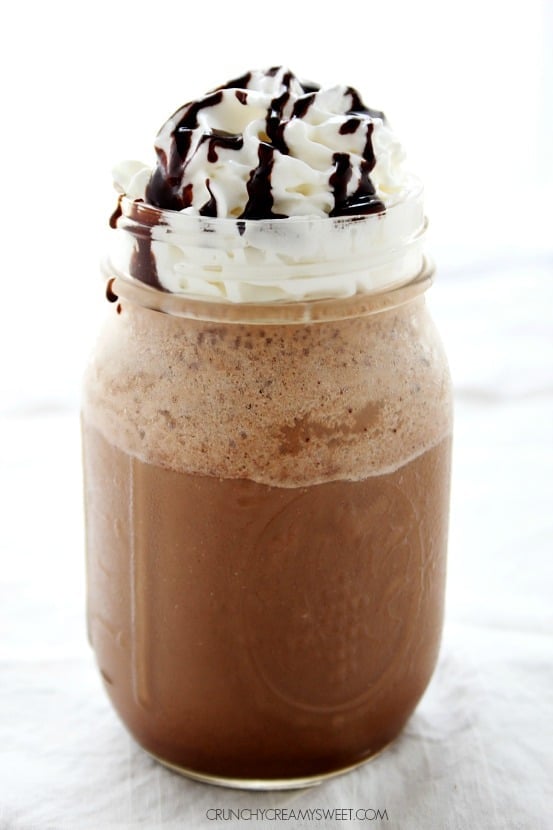 Our Monday just got better.
Because in my book, a chocolate and coffee blended with ice into a perfect chilled drink can make any day better. Plus, a homemade copycat that tastes way better then the store-bought is always a winner.
It's this time of year! Iced coffee is my everyday companion. I made a run to my local grocery store the other day. It was hot and humid. Our store has Starbucks inside and it is very convenient for the shoppers to grab a frappe and shop. I must have passed at least a dozen of people with a shopping basket in one hand and Starbucks cup in the other. That left me craving a chilled coffee drink. As soon as I got home, I pulled out my Blendtec and made this beauty. I still love to start the day with a hot cup of joe but this chilled frappuccino is like a treat and recently, it even replaced my afternoon dessert. Because it is like a dessert in a mug! Fudge sauce, whipped cream and all!