Easy Korean Beef– one of the easiest Asian recipes to make with ground beef. Caramelized saucy meat served over rice comes together in under 20 minutes!
If you are craving takeout but want to cook at home, this recipe is perfect for you! Just like my Easy Cashew Chicken or Mongolian Beef Bowls.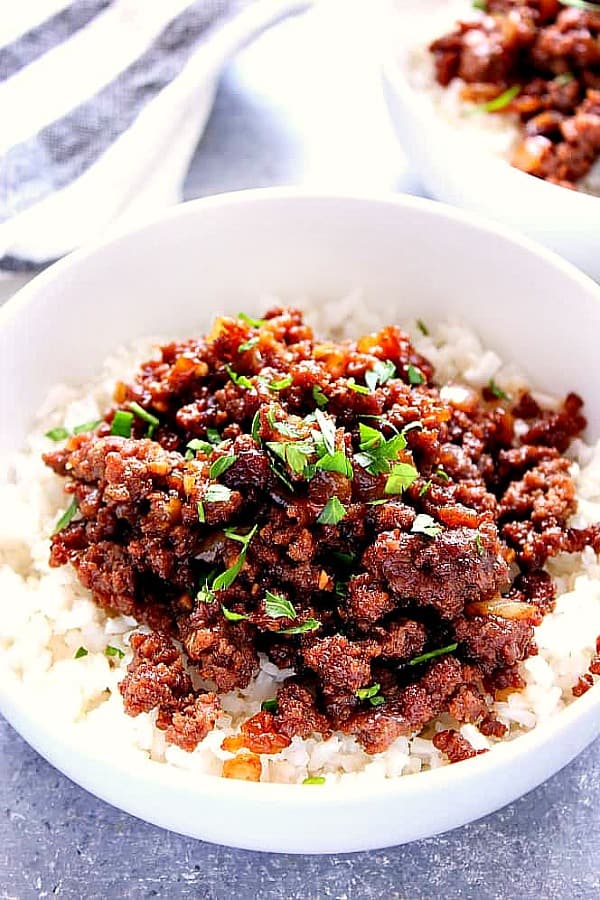 What I like the most about creating copycat recipes or our restaurant favorites, is how easy they can be. They all have the word "easy" in the name for a reason. This Korean Beef recipe is most definitely one of the easiest you can create in your own kitchen and have dinner ready on the table under 20 minutes. Every bit of the caramelized beef with onion and garlic makes you crave another bite. Serve simply over rice or add steamed vegetables. This recipe is a simplified version of the Korean Beef Bulgogi dish, also knows as the Korean BBQ Beef. We are using ground beef here and we are not marinating the meat since it is ground.